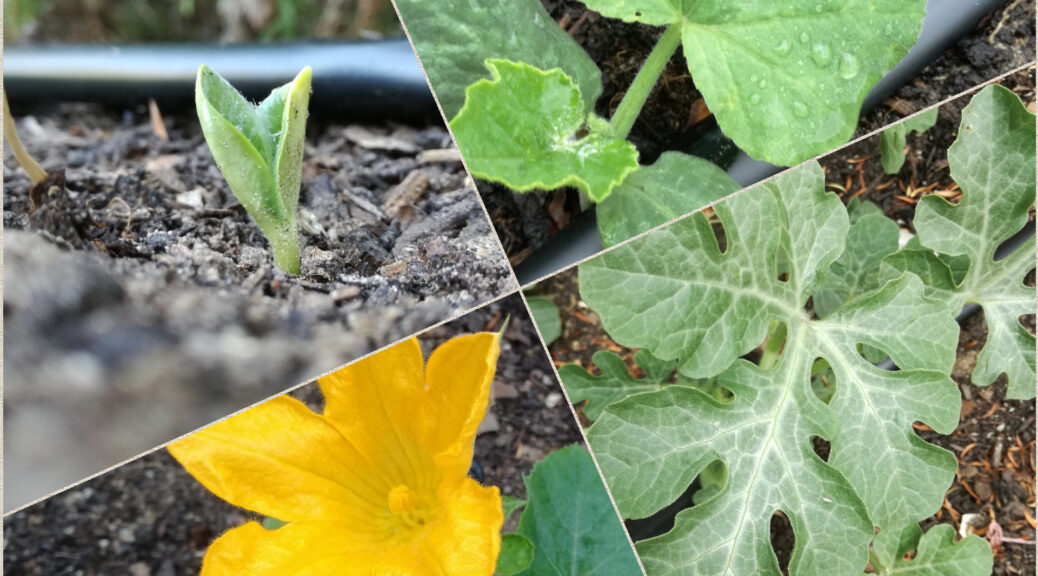 Let's see what's growing in the veggie garden this Spring
Let's see what's growing in the veggie garden this Spring
Back in August the social media gardening groups were abuzz with comments about who was planting what for spring. Many recommended sowing seeds in trays in the greenhouse so the seedlings would be ready to transplant into the veggie garden as the weather started to warm up. Now, being two thirds of the way through spring, let's see what I have managed to grow in my veggie garden.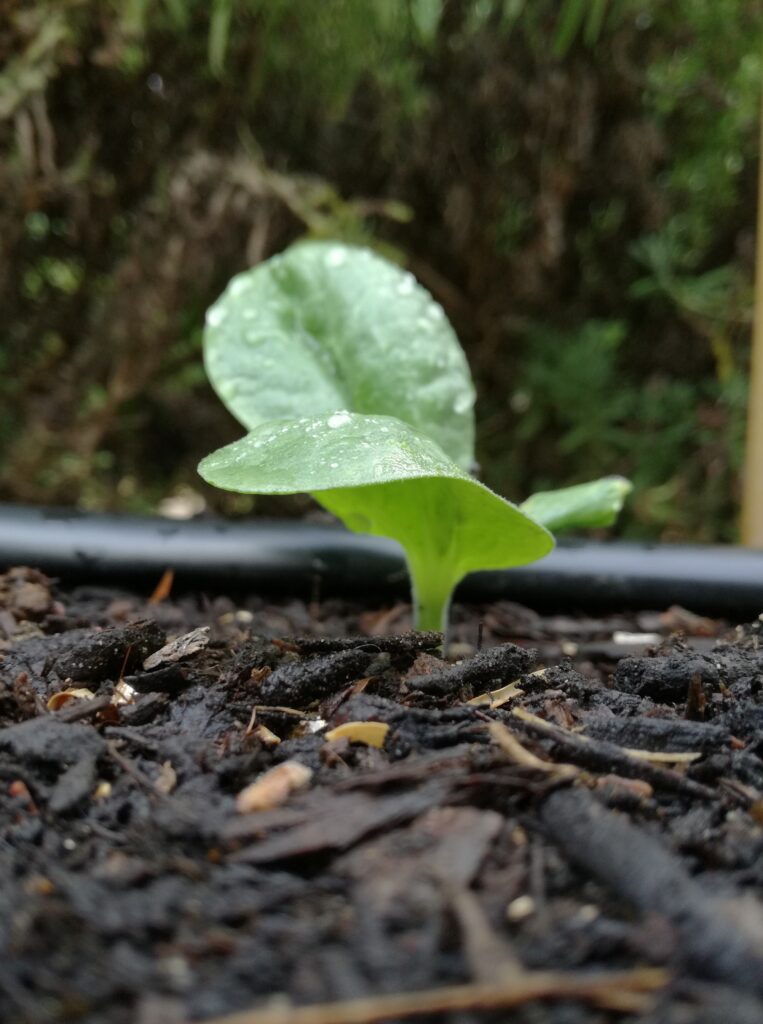 Being someone who has been known to follow solid, logical advice on occasion, I decided to give this route a go. I potted up twenty four of the six pack seedling trays with a wide variety of seeds. Chamomile, peppers, brinjals, watermelons, squash like spaghetti and butternut, zucchinis and sunflowers were planted.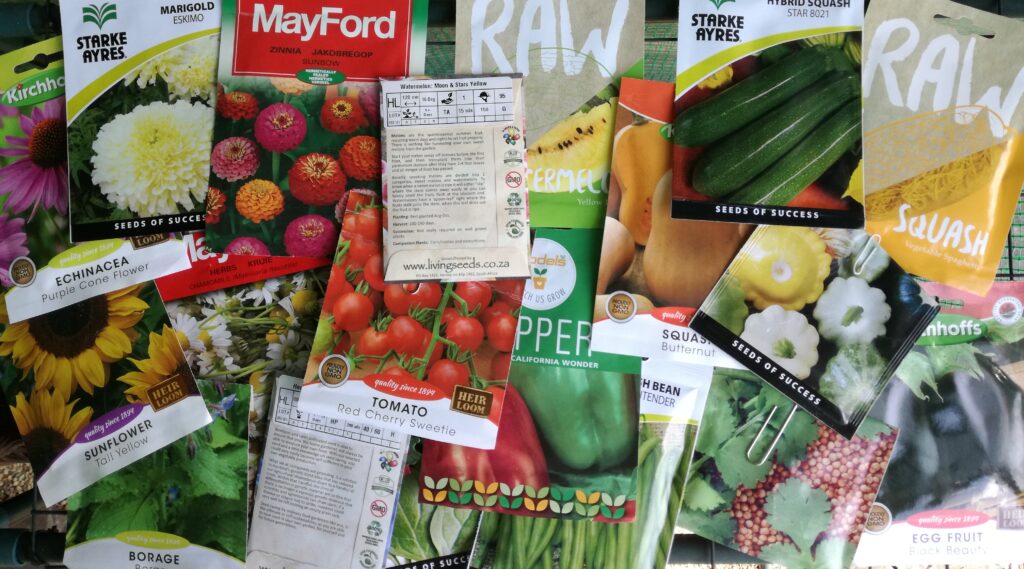 Quite ambitious I know but I was so sure I'd have a thriving garden by September. Well, things didn't turn out quite as I had imagined.
Most of the seeds did germinate and the tiny seedlings started off quite well. The trouble was that my winter veg were still growing and so were all the nasturtiums and poppies that had taken over in the veggie garden. I just didn't have space to start transplanting my spring plant babies.
It took a few weekends to clear the peas, beans and some of the other crops that had come to an end. Eventually, when there was space in the garden, the seedlings had started taking a turn for the worse. They were becoming gangly and yellow.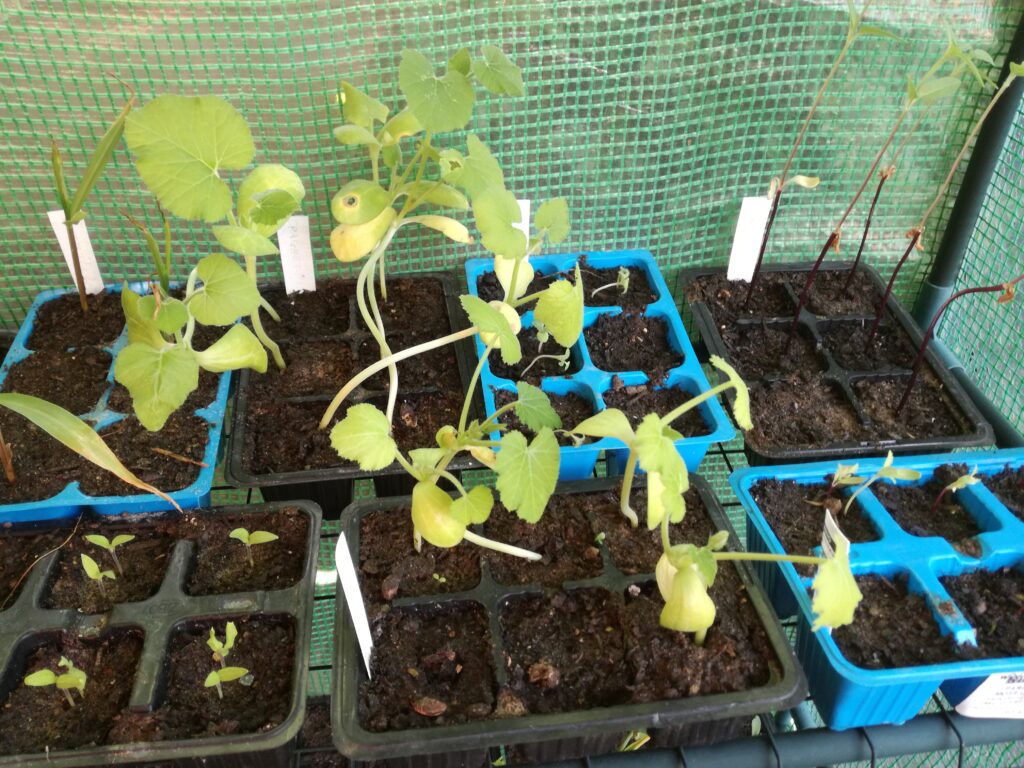 I transplanted what I could and then waited to see what would happen. One or two of the spaghetti squash flowered before the snails ate them. The zucchinis did not fare much better. The sweetcorn didn't appreciate being transplanted and kept falling over.
Winning watermelons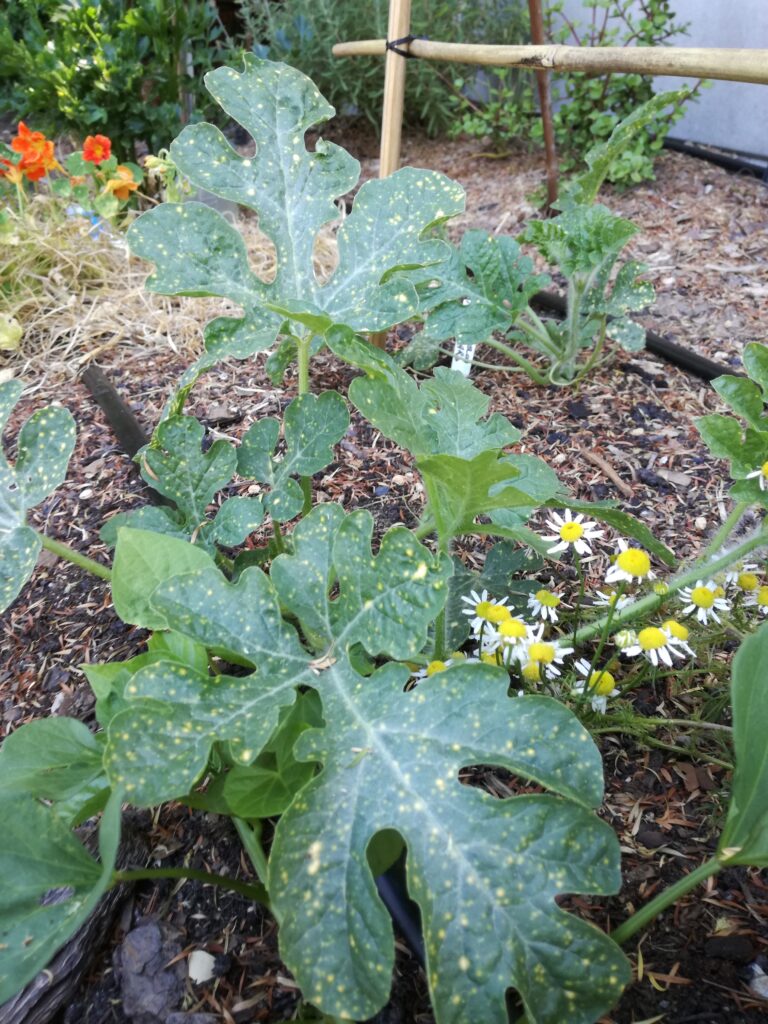 The watermelon seedlings can so far be described as good news stories. The little seedlings took off once they were in the ground. I planted two varieties and both are doing well. The one is Yellow Petite which produces a small sweet melon which, the seed packet assures me, will fit into the fridge. It has a short growing season so I only have to wait about two months till harvest.
The other type of watermelon I'm growing is called Moon and Stars. I'll be honest and say that I only bought the seeds because the name intrigued me. This variety produces dark green melons covered in yellow flecks which represent the night sky. I just love the Moon and Stars leaves which are also speckled with yellow 'stars'. The melons are meant to have very sweet pinky-red flesh and can grow pretty large. So my guess is that these don't usually fit in any normal sized fridge. Moon and Stars take about a hundred days before they are ready to harvest.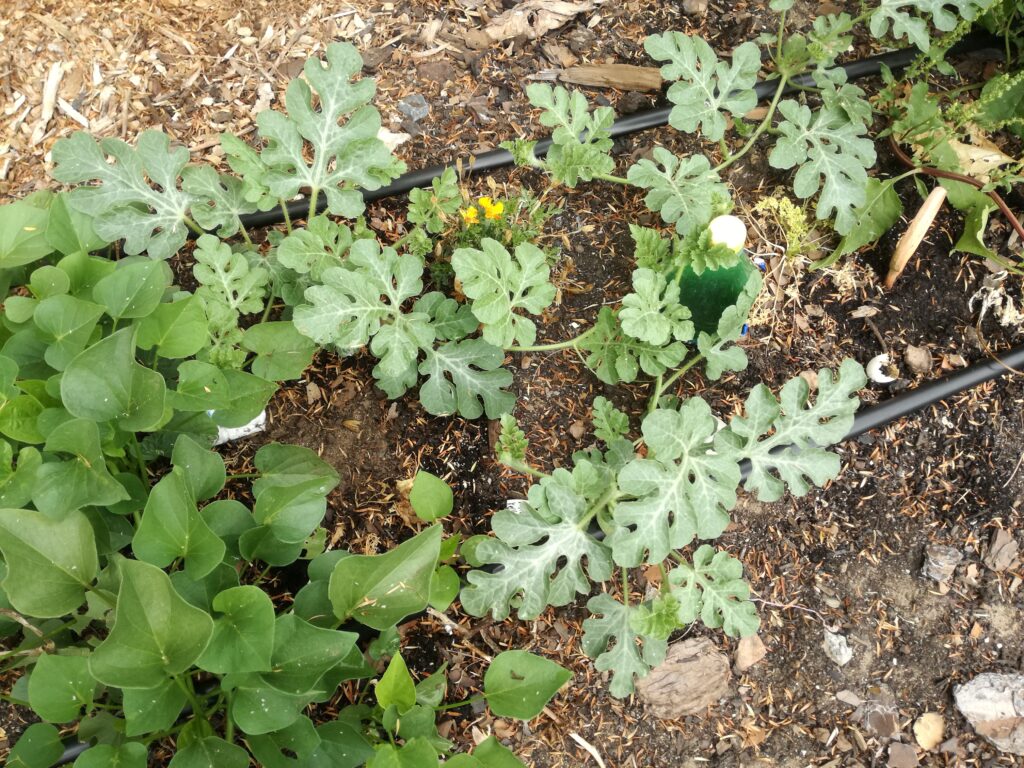 My only concern is whether they will have enough space to grow. The sweet potatoes are growing in the same bed so space is going to be a challenge. I'm going to try and grow them on a trellis as I am hoping to do with the squash.
Round number two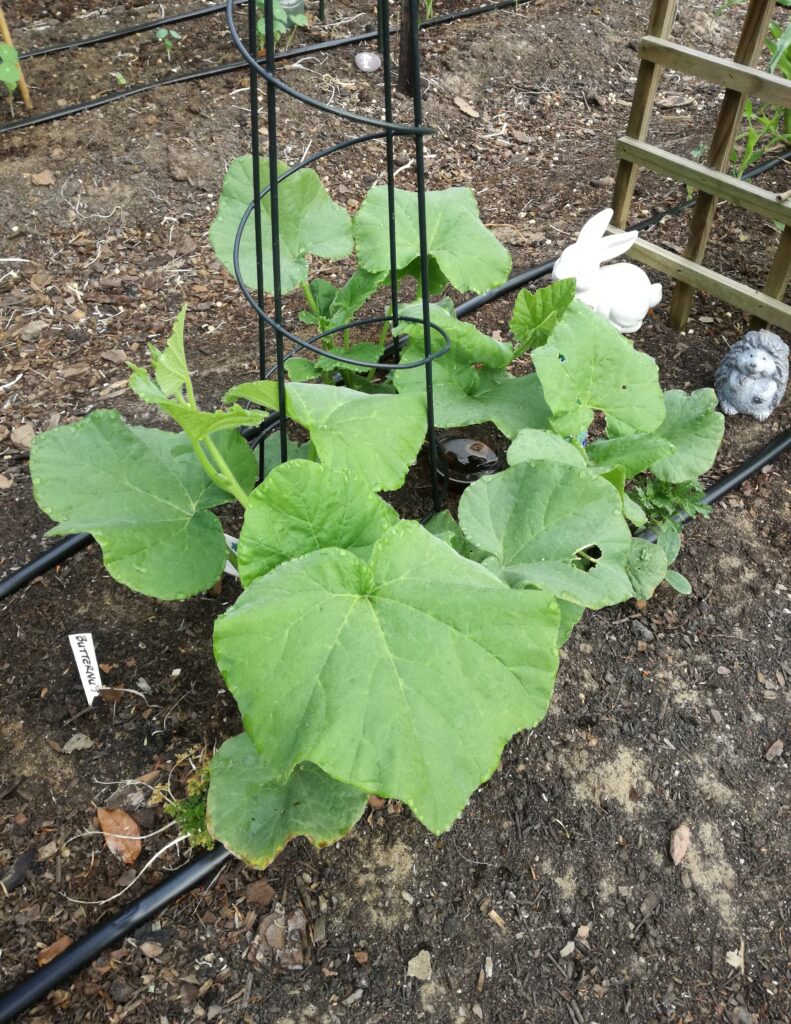 None of the butternut seeds had germinated in the seedling trays so I planted some directly into the soil. I was so excited to see that they sprouted looking green and strong. This gave me the hope and encouragement I needed. I planted some more spaghetti squash, zucchinis and sweetcorn which have since germinated and will hopefully do better this time around.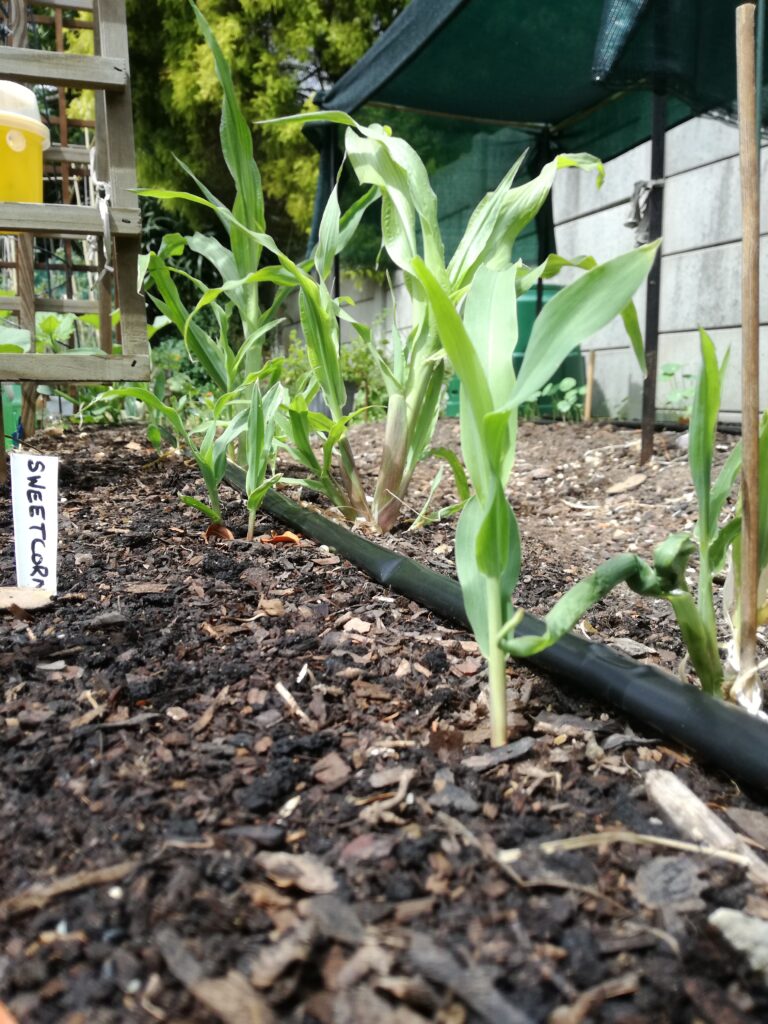 The transplanted Aubergine seedlings are still tiny. Unfortunately some have fallen victim to snails and slugs. Even though I have plenty of beer traps around the garden, many of the slimy mollusks manage to evade them to the detriment of my poor plants. Whenever I see a seedling is missing I plant another seed in its place. If anything, it should at least ensure good succession planting and hopefully an extended harvest.
A surprise bonus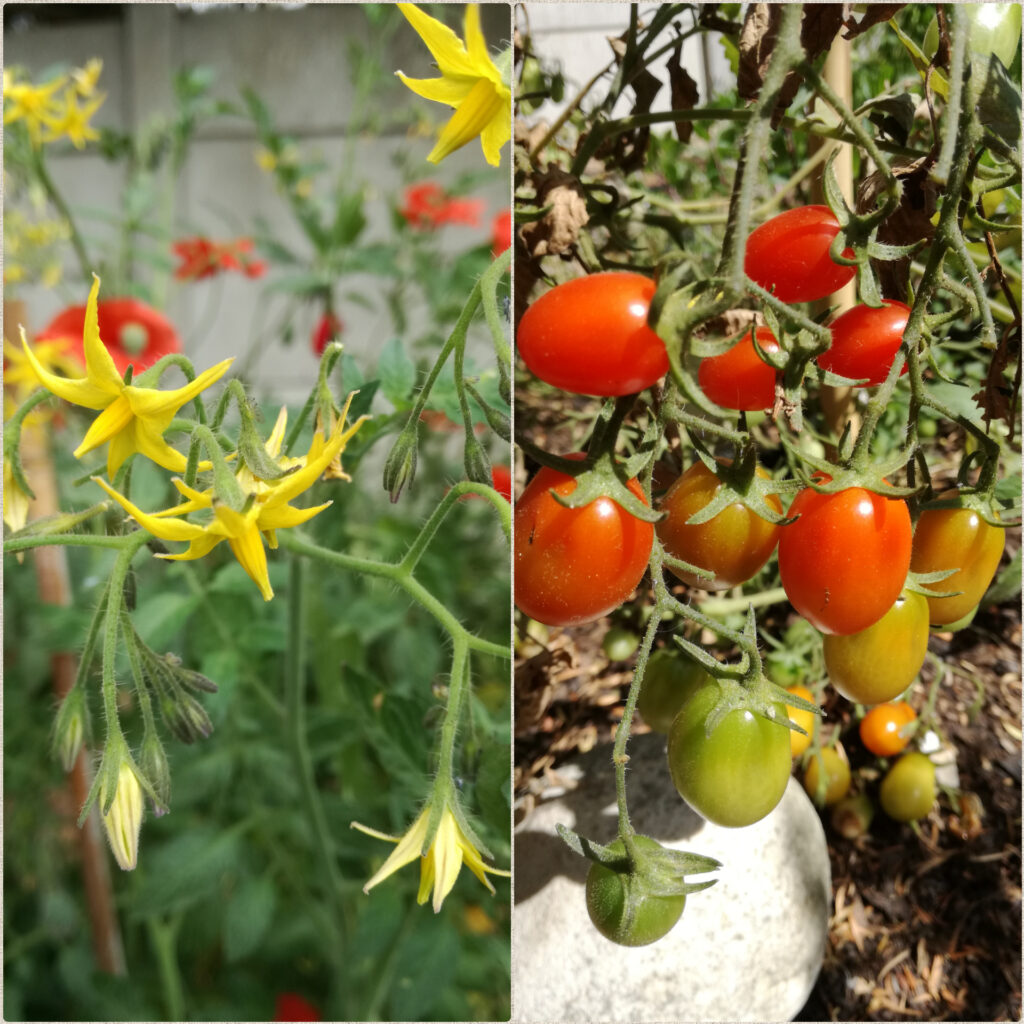 I love pleasant surprises and the tomatoes which sprang up on their own mid winter are exactly that. I suspect there were viable seeds in a bag of compost I'd dug into the ground which resulted in this cheerful sight. Needless to say I am very grateful and have enjoyed them in many a salad already.
What to grow in the veggie garden in Spring
The below table can be used as a guide for what to grow in spring and summer in your veggie garden. All the plants listed below need to grow in full sun in well composted soil. I also usually add some bone meal to the mix to ensure good root development.
| | | | |
| --- | --- | --- | --- |
| Variety | Seed Depth | Spacing | Days to Harvest |
| Aubergine | 5 mm | 45-60 cm | 60-90 Days |
| Butternut | 2-3 cm | 50 x 150 cm | 90-120 Days |
| Capsicum | 1 mm | 45 x 80 cm | 75 Days |
| Spaghetti Squash | 2-3 cm | 60 x 60 cm | 100-110 Days |
| Sweetcorn | 3 cm | 20 x 80 cm | 75 Days |
| Sweet Melon | 2 cm | 150 cm | 70-80 Days |
| Sweet Potatoes | 4 cm | 30 x 120 cm | 90-170 Days |
| Tomatoes | 3 mm | 30 x 150 cm | 65-90 Days |
| Watermelon | 2 cm | 120 cm | 75-100 Days |
| Zucchini | 2 cm | 30 x 150 cm | 30-35 Days |
Planting guide for seeds and Sweet Potato runners
I'll be watching my plant babies with interest to see how they grow as we head towards summer and the weather really starts to warm up. In a few weeks I should be able to bring you an update on their progress so you can see how the they are all doing.
What fruit and vegetables have you planted this spring in your veggie garden? Feel free to share your experience and tips in the comments below.
Until next time – happy gardening.