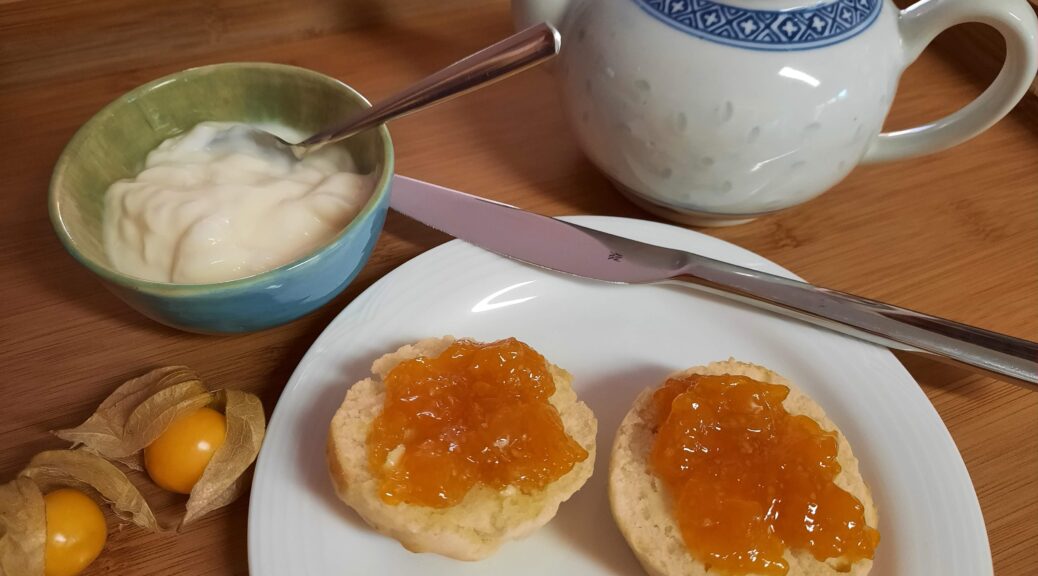 Cape Gooseberry Jam
Cape Gooseberry Jam
This is an easy-to-make jam with a delicious sweetish-tart flavour. These little yellow berries go by quite a few names. Here in South Africa we know them as Cape gooseberries and appelliefie in Afrikaans. They are also referred to as ground cherry, goldenberry or by their Latin name, Physalis peruviana. The Cape gooseberry has a mildly tart to sweet taste and makes a delicious jam.
This is a very simple recipe and apart from the gooseberries, all you need is sugar, water and lemon juice.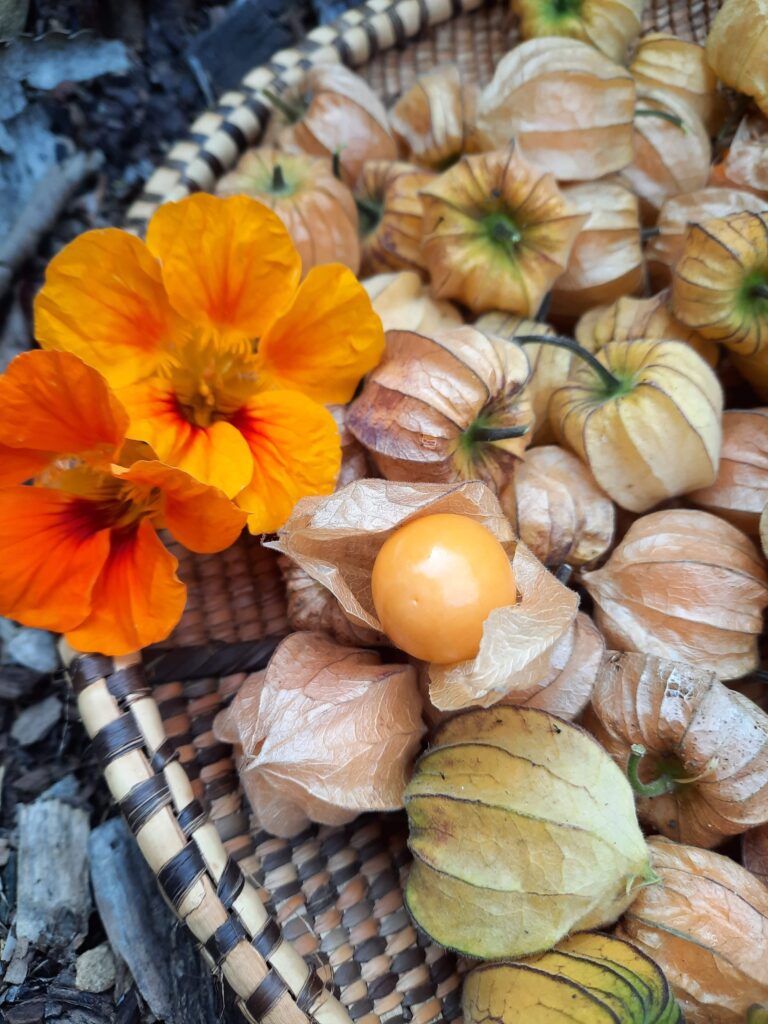 The Cape gooseberry differs from the European gooseberry. The latter looks more like a stripy green grape and is native to Europe. The Cape gooseberry originated in South America. Although they have been grown in South Africa and specifically in the Cape for many years, it is not likely how they got their name. The general consensus is that they are named Cape gooseberry because of the husk, or cape, that protects the berry as it grows.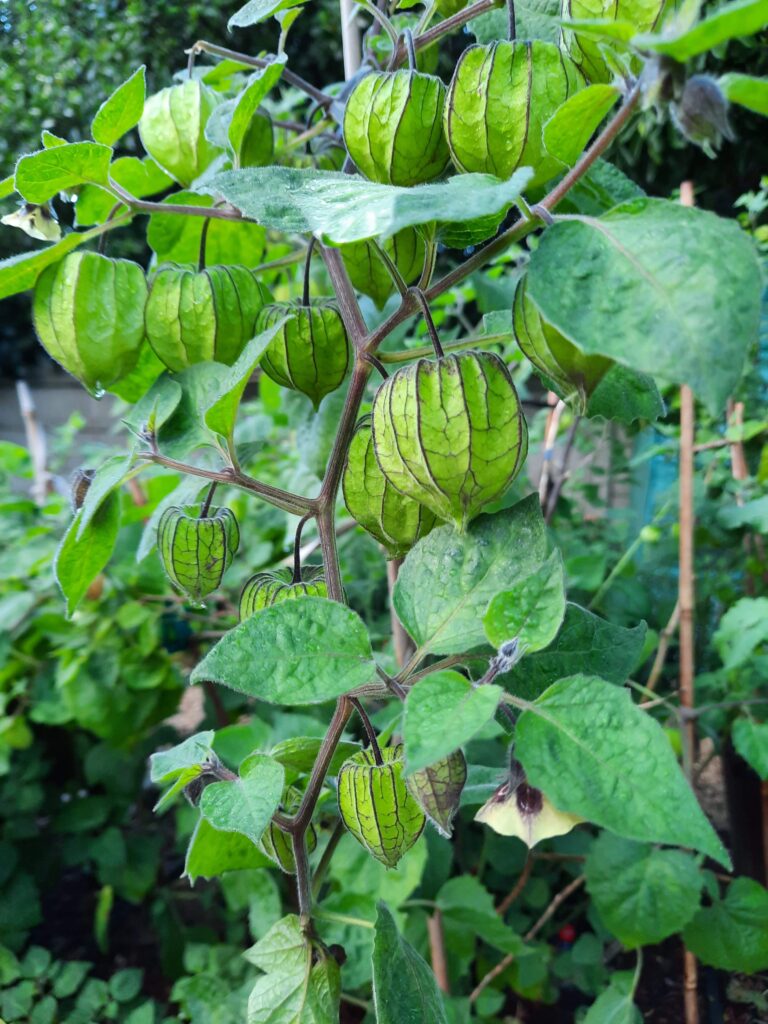 Growing Gooseberries
Cape gooseberries can be grown as annuals or as perennials if the climate permits. Cape gooseberries enjoy a sunny position but will also tolerate some partial shade, especially from the harsh afternoon summer sun. They are pretty easy to grow, but do require a bit of space as they tend to have a rather wild and untidy growth habit. If the bush gets too out of control give it a good pruning to remove dead stems and to encourage new growth. I feed my gooseberry with fish emulsion every few weeks which helps keep it healthy and fruiting.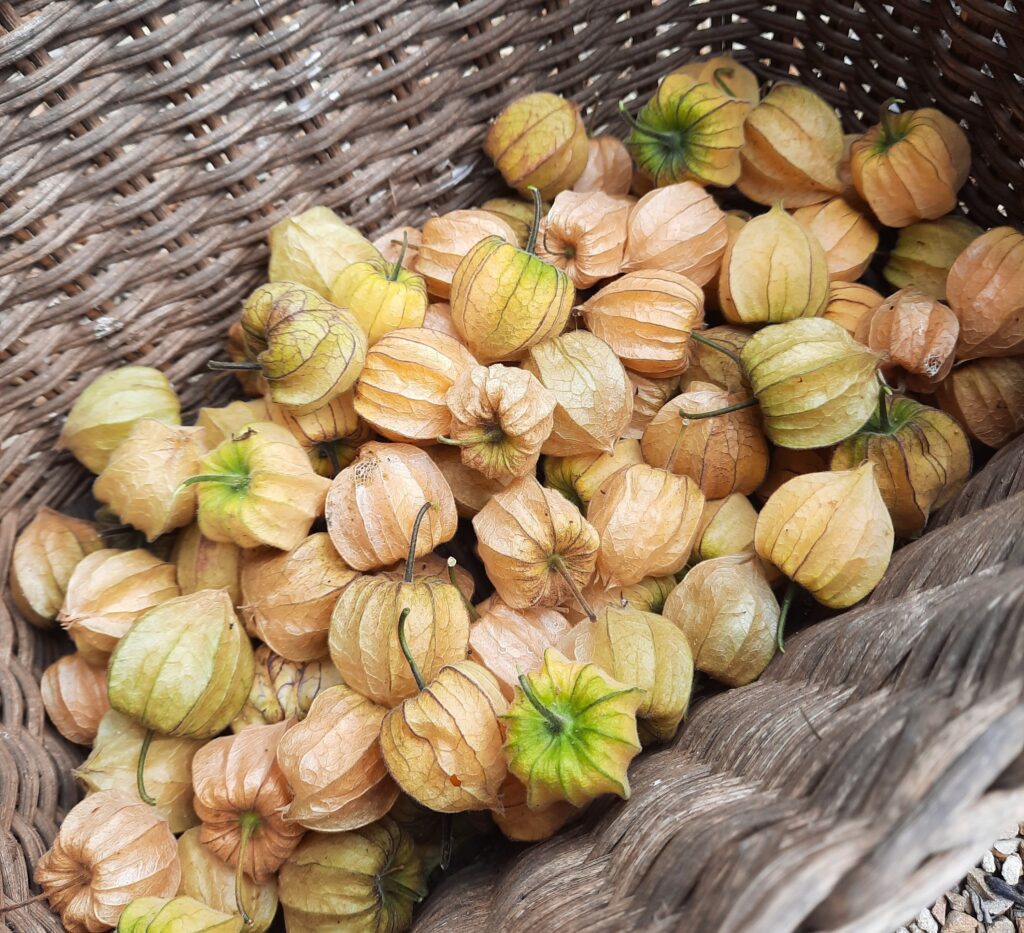 Gathering sufficient gooseberries was a bit of a challenge because I kept eating them as they ripened. Every time I went into the garden I'd pick the ripe berries and munch them as I pottered in the veggie patch. This meant that even though the bush was growing very well and giving loads of fruit it took a while to get enough together to make the jam. Some restraint was needed to not eat them for a few days. I'm sure many a gardener can relate.
Making the Gooseberry Jam
This recipe is adapted from one I recently found in a copy of one of my favourite publications – the Grow to Eat magazine.
The Cape gooseberry is part of the Nightshade family so ensure you only use ripe fruit in the jam. Unripe berries and other parts of the plant are poisonous. Remove the fruit from their husks and rinse them well.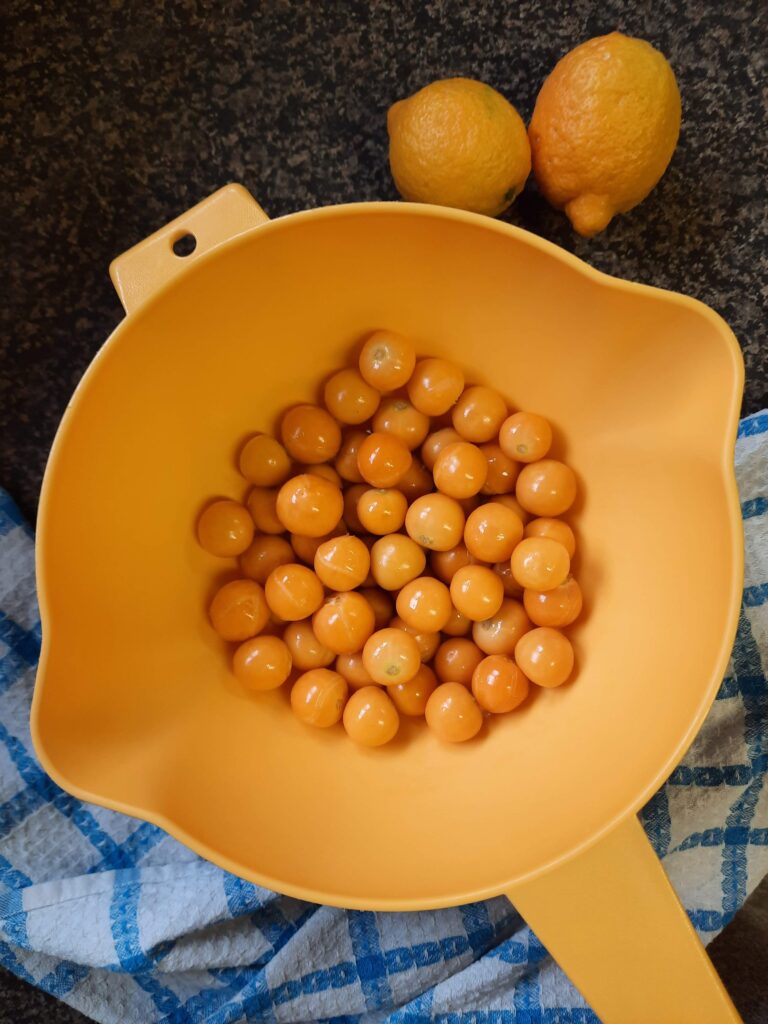 A freshly squeezed lemon usually gives around a quarter cup of juice. In other words two lemons should be sufficient for this recipe depending on their size.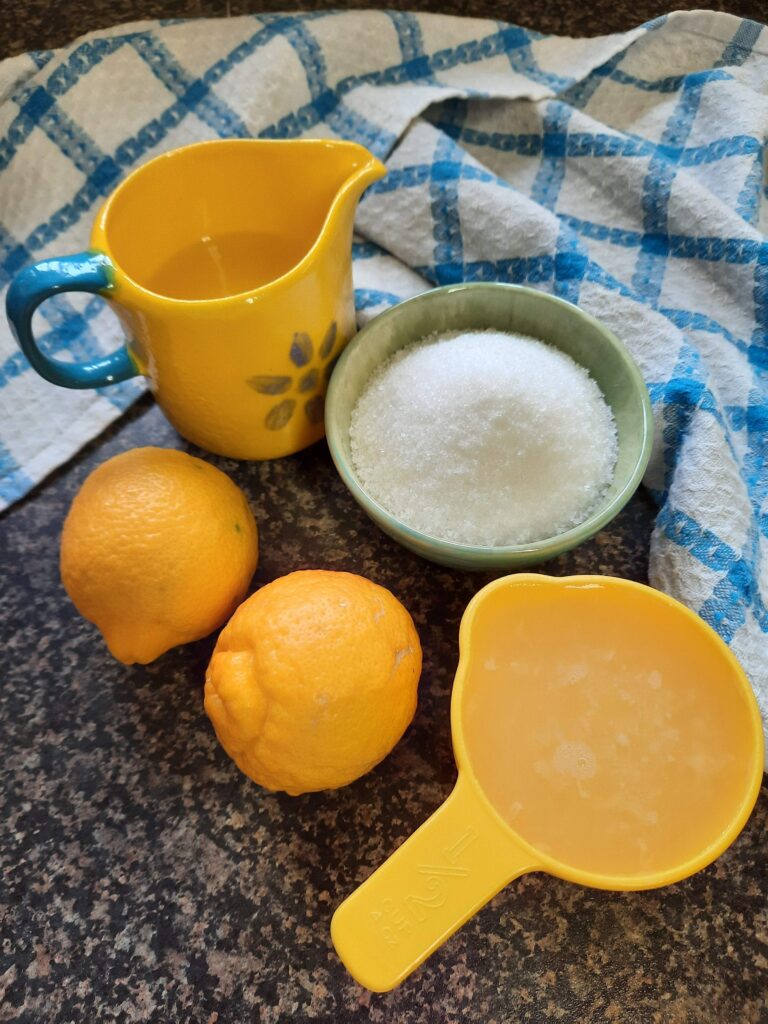 Cook the gooseberries in the water for about ten minutes. One can first cut the berries in half before cooking them, however, I find the fruit start breaking up anyway as they soften. I prefer a jam to have texture and the broken berries give it the perfect consistency.
Stir in the sugar ensuring it has all been dissolved before adding the lemon juice and bringing the mixture to a boil.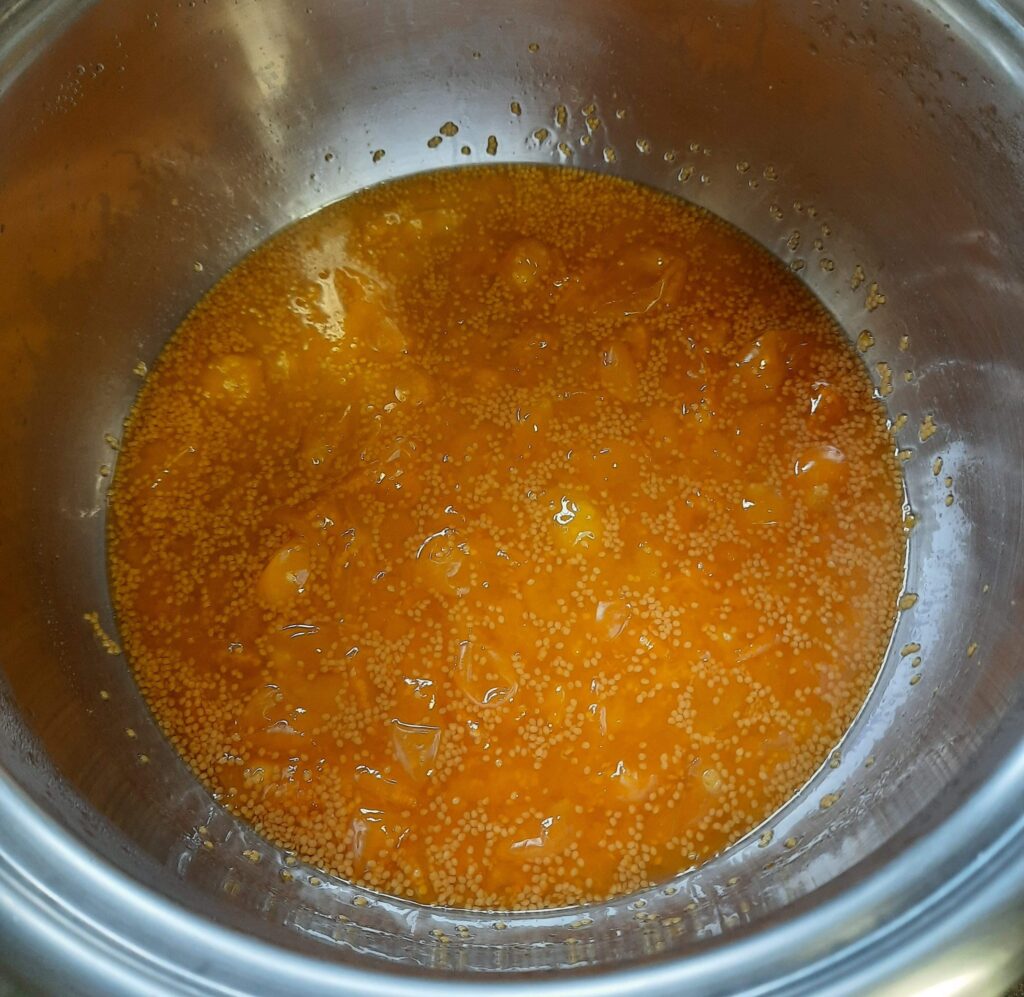 In the meantime pop a side plate into the freezer to chill it. Test if the jam has reached set point after about twenty minutes by dripping some onto the chilled plate. If the mixture sets and makes wrinkles when pushed with a spoon it is ready. If not, then cook it for a bit longer and repeat the test again.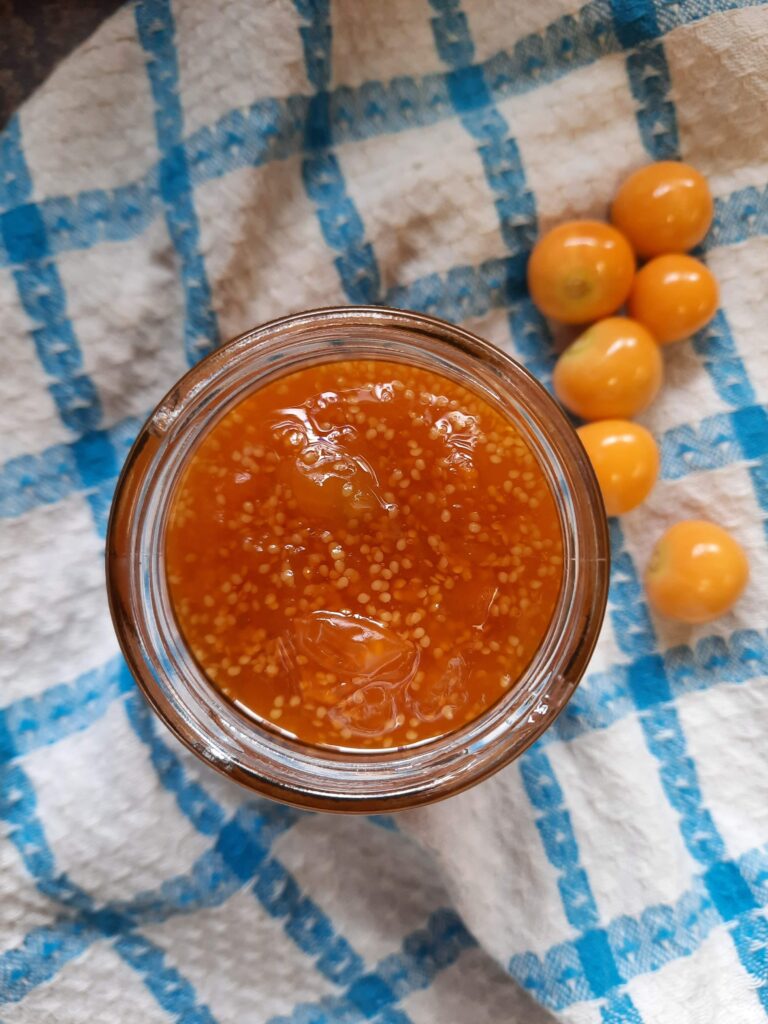 As soon as the jam is ready it can be bottled into a hot, sterilised jar filling it to a few millimetres from the top. Seal once the jam has cooled.
Serving Suggestions
My favourite way to enjoy the jam is on freshly baked homemade scones. Another suggestion is to serve it on a cheese board with crackers. One can even use the jam to make a yogurt dessert by dropping a spoonful into a glass and topping it up with double cream yogurt.
If you decide to try making this Cape gooseberry jam recipe, feel free to share your serving suggestions in the comments below.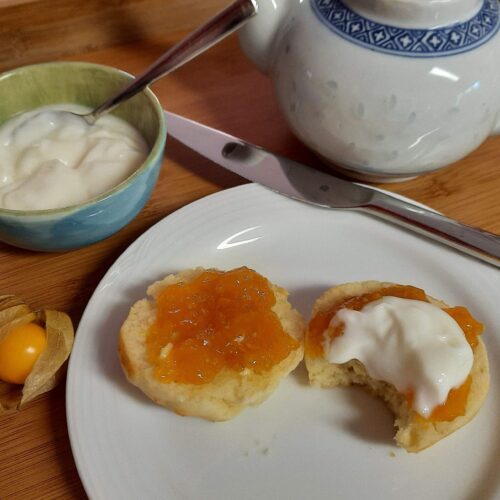 Cape Gooseberry Jam
An easy-to-make jam with a delicious sweetish-tart taste. Serve with cheese and crackers or have it with scones and cream. It's just as good simply enjoyed on a slice of toast.
Ingredients
250

g

Cape gooseberries

husks removed

½

cup

water

½

cup

sugar

½

cup

lemon juice

(about 2 lemons)
Instructions
Rinse the fruit and place in a stainless steel pot with the water. Bring to a boil and reduce heat to simmer for 10 minutes.

Add the sugar and stir to ensure it dissolves.

Add the lemon juice. Bring to a boil then reduce the heat to a simmer. After 20 minutes check if the jam has reached setting point by dripping some onto a chilled plate. If it thickens and wrinkles a bit when pushed with a spoon it is ready. If it is still very runny then cook for a further 5 minutes and test again.

When the jam is ready pour into a hot, sterilised jar. Fill the jar to a few millimetres from the top. Seal once the jam has cooled down.
If you enjoy making jam, do also check out my Lilly Pilly Jam recipe.
Did you find this article interesting? If so, please share it with your friends.