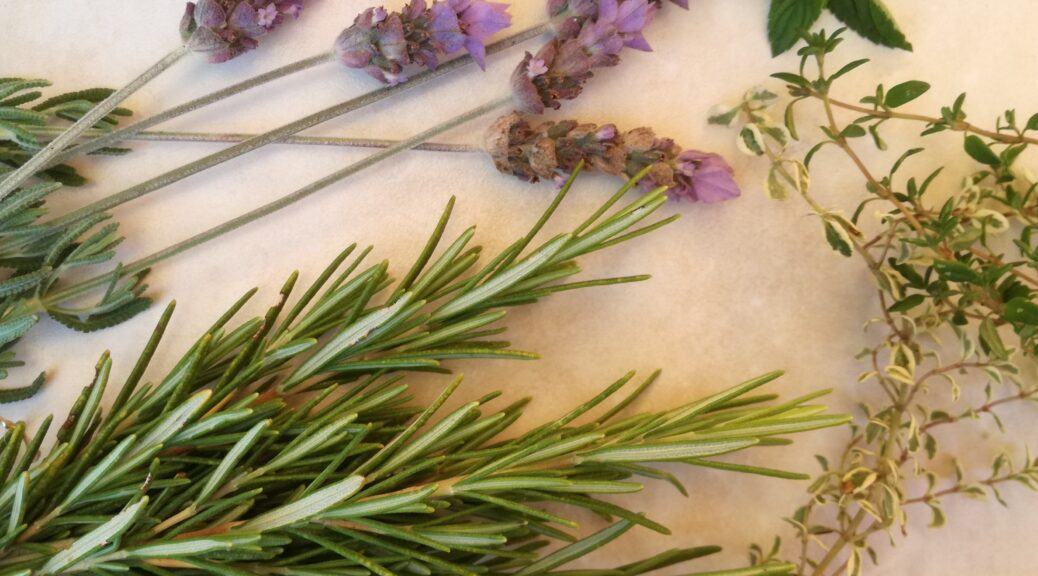 10 Healing Herbs – healthy for you, healthy for your garden
10 Healing Herbs – healthy for you, healthy for your garden
For centuries herbs have been used in remedies, tinctures, oils and more to promote healing and health but did you know they are also healthy for your garden?
Many years ago when my mom gave me a book of herbal remedies she inspired me to look to herbs for their health benefits. Over the years I have come to respect their healing properties and have learnt that growing herbs can promote a healthy garden too.
There are so many different herbs available – I have compiled a list of ten for you briefly describing why these healing herbs are healthy for people and gardens alike.
1. Mint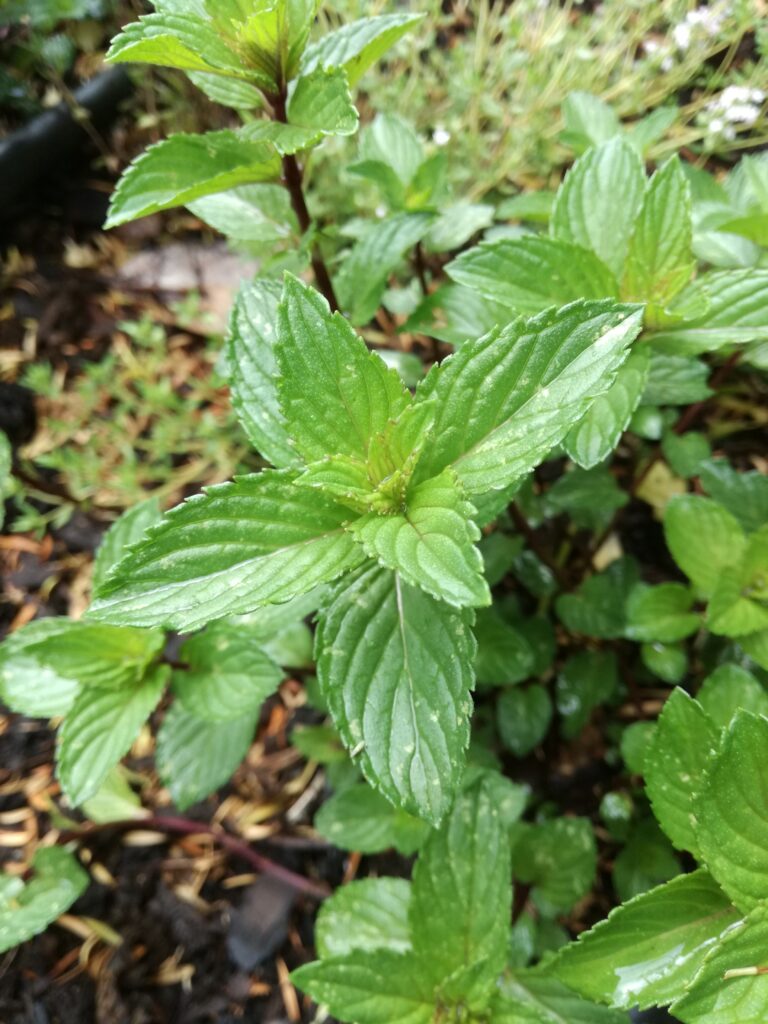 There are quite a number of varieties of mint (Mentha) available. Peppermint is a very popular choice. It is often used in the food industry as well as in herbal remedies. Spearmint, Pennyroyal, Corsican mint, Catnip, Lemon Balm and even Chocolate mint are names you may be familiar with. Mint tea is often consumed to support healthy digestion. The antiseptic properties in mint make it a good choice to use in a gargle or mouthwash while the minty freshness helps in keeping one's breath fresh too.
Mint can be used as a companion plant for tomatoes, potatoes, aubergines and plants like kale, Brussels sprouts and broccoli. This strongly fragranced herb masks the smell of its neighbouring plants thereby confusing and repelling pests such as Cabbage White butterflies and flea beetles.
2. Rosemary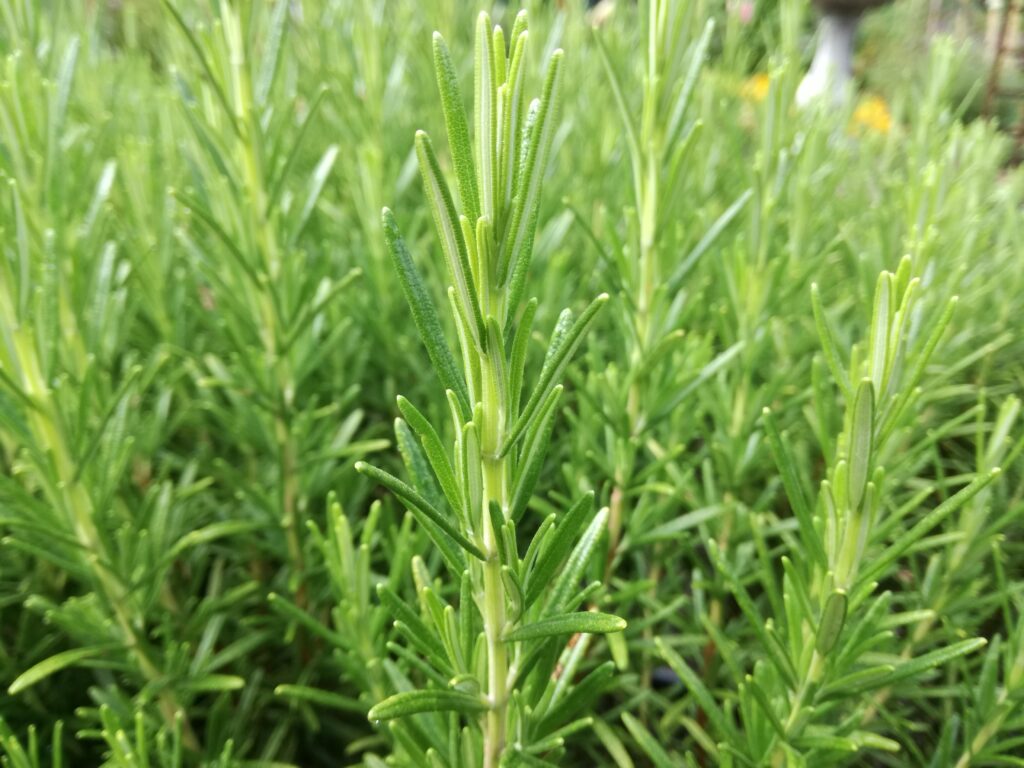 Salvia rosmarinus – Rosemary – is one of my favourite herbs to add to roast vegetables. I break off sprigs of the herb and bruise them a bit to help release the flavours before adding them to a dish of mixed veggies tossed in olive oil, salt and pepper. Yum!
This is a herb that boasts a long list of health benefits. From freshening breath to aiding digestion it is also known for supporting circulation and relieving aches and pains. One can use infused rosemary oil as a massage oil. I like to rub the oil into my temples and the back of my neck which I find helps relieve bad headaches.
Of the healing herbs, rosemary is a good companion plant to help keep your carrots healthy. It aids in repelling carrot fly whose larvae can feed on and damage the carrots' roots.
3. Chamomile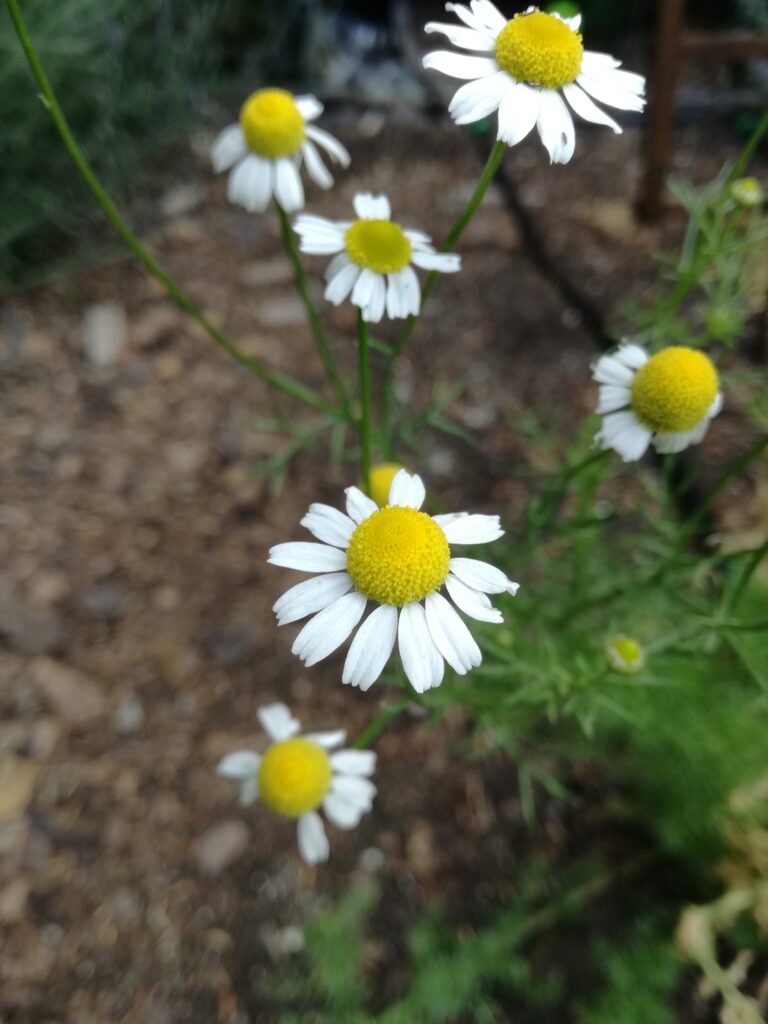 These little daisy-like flowers are renowned for their calming properties. The type of chamomile usually used in teas is German chamomile (Matricaria chamomilla) due to its calming and soothing properties. According to healthline.com this lightly fragrant tea is beneficial for those suffering with digestive problems such as irritable bowel syndrome. I find a cup of chamomile tea before bed helps me get a better night's sleep.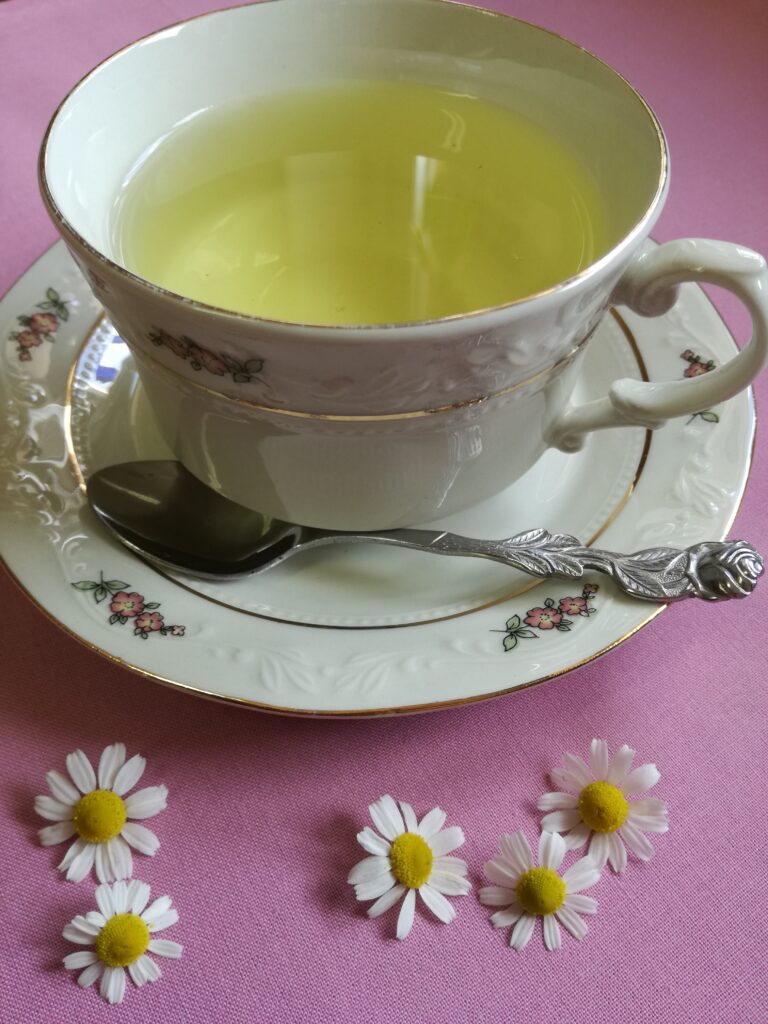 Chamomile has numerous health benefits for your garden too. It is believed to improve the flavours of its herb and veggie neighbours as well as strengthen the plants growing around it. It even has anti fungal properties and can therefore be beneficial if planted as a companion plant to tomatoes or squash which are prone to powdery mildew. Chamomile tea contains high levels of calcium. Using it as a foliar feed can help prevent blossom end rot in tomatoes and squash.
4. Lavender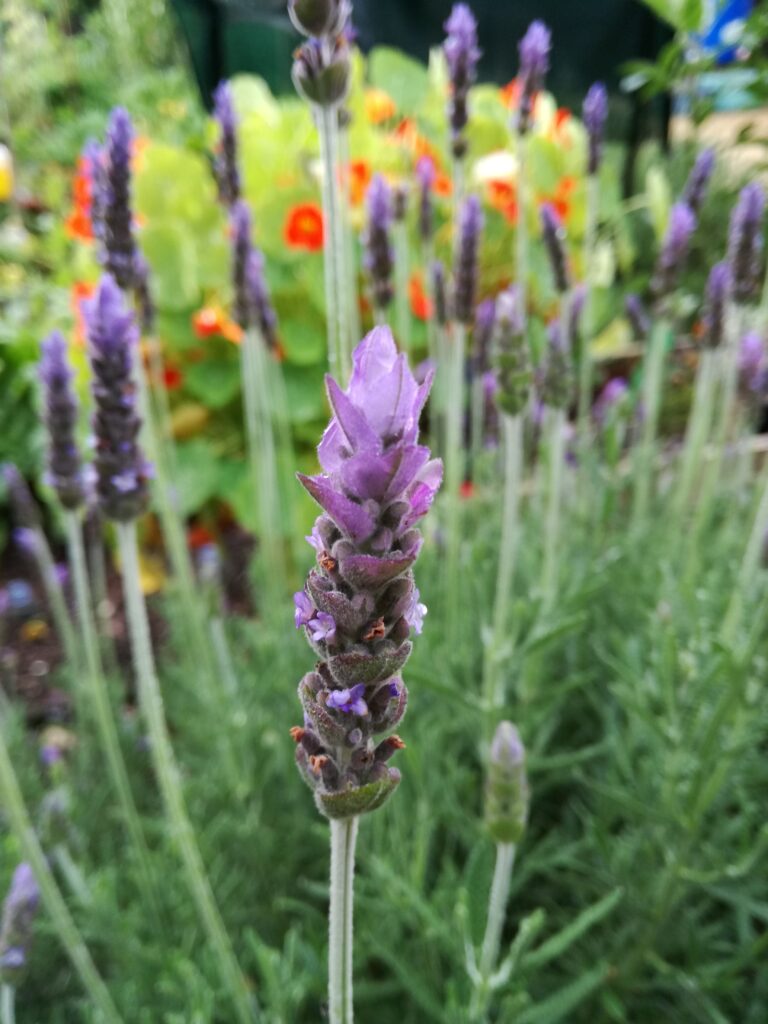 Bees love lavender. Whether it is English, French, Spanish or any other kind, lavender is bound attract them and many other pollinators to your garden. I have French lavender bushes bordering the one side of my veggie garden which are always buzzing with activity. One can use the dried lavender flowers to repel fish moths in linen cupboards and keep your clothes smelling fresh.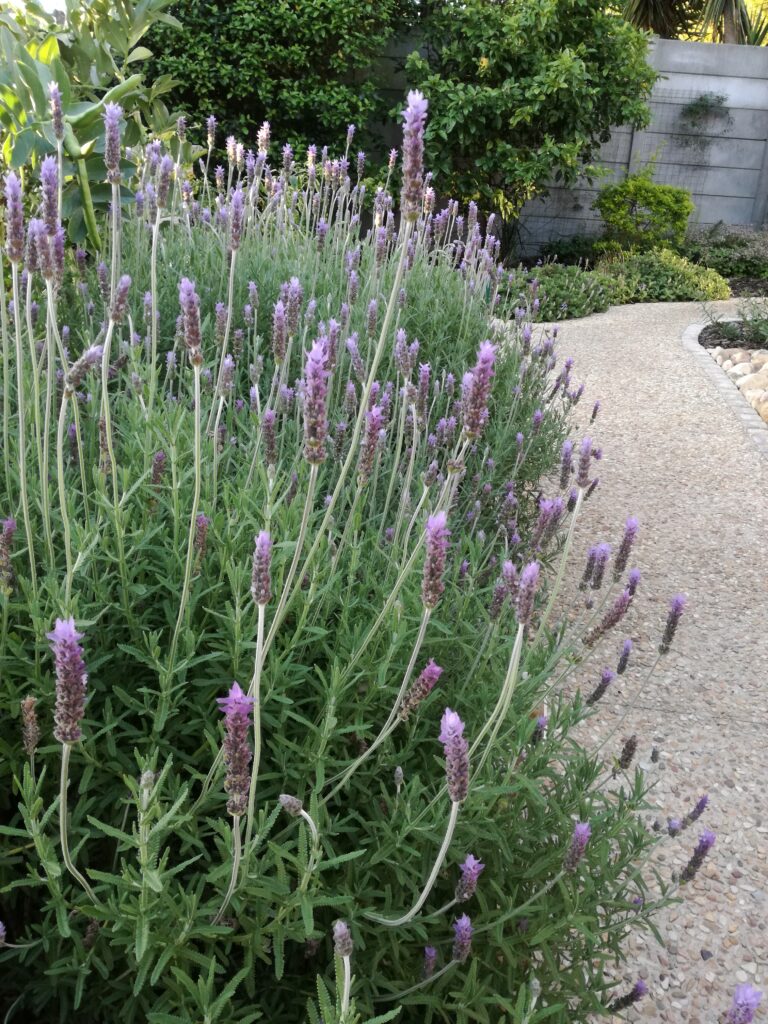 Lavender is best known for its calming properties. Adding a few drops of lavender oil to your bath enhances relaxation. Lavender tea is very soothing. It is also full of antioxidants and therefore can benefit one's immune system. Simply steep a few fresh flowers in a cup of hot water for a few minutes before drinking.
Something to bear in mind though is what chemicals are used in your garden. My garden is grown organically and therefore I know my flowers are not contaminated by any pesticides.
5. Thyme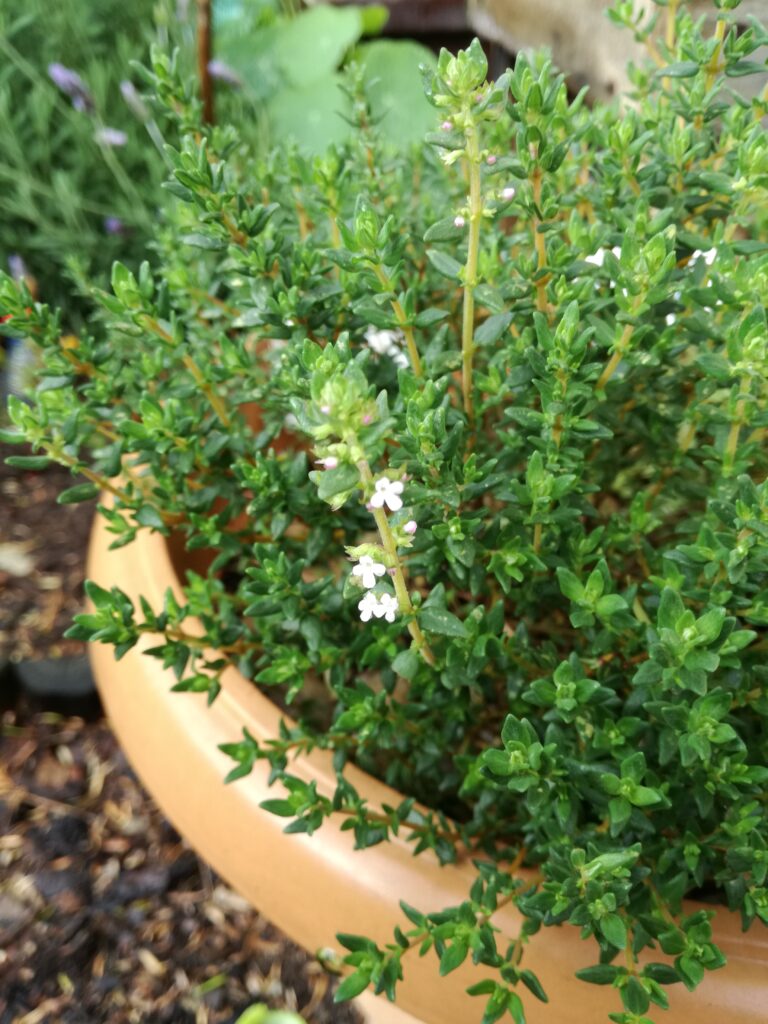 Thymus vulgaris is one of the popular Mediterranean culinary herbs. It adds loads of flavour to casseroles, lasagnas, roasts and veg. One can even use it to make a herb butter. It boasts with some impressive health benefits too. Thyme is antiseptic and also has antispasmodic properties. In herbal medicine it is used to treat sore throats and coughs.
Thyme is a good companion plant to Brassicas such as Broccoli, Cabbage and Cauliflower. It repels cabbage worms which include the larvae of the Cabbage White butterfly. Thyme can also be planted around strawberries to help deter worms from attacking your crop.
6. Sage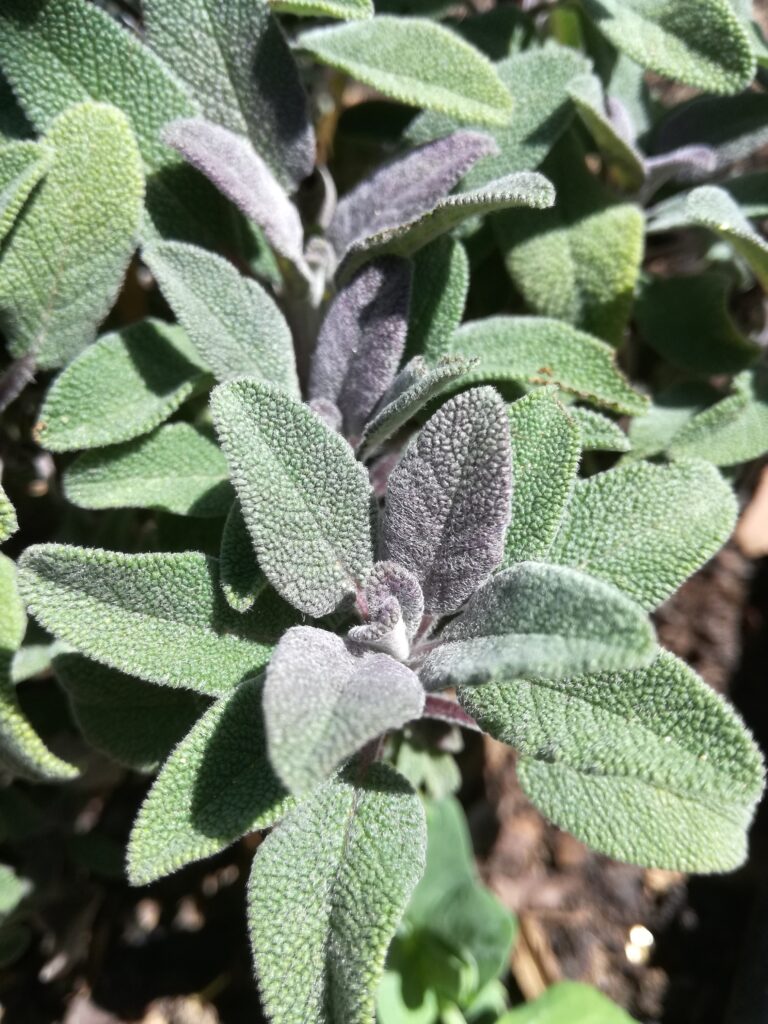 This strongly flavoured herb is often used in rich meat dishes because it aids in digesting fats. Cooled sage tea helps in the treatment of excessive sweating and is therefore helpful to those of us experiencing menopause. The antioxidants in sage are believed to aid in improving memory and help keep the mind healthy. Sage is even an ingredient in the herbal toothpaste I use so it must be good for oral health too.
Your garden can benefit from sage too, especially if you grow cabbages and cauliflowers. Cabbage white butterflies don't like sage much and should therefore be deterred from laying their eggs on any nearby Brassicas if you grow it as a companion plant.
7. Bulbine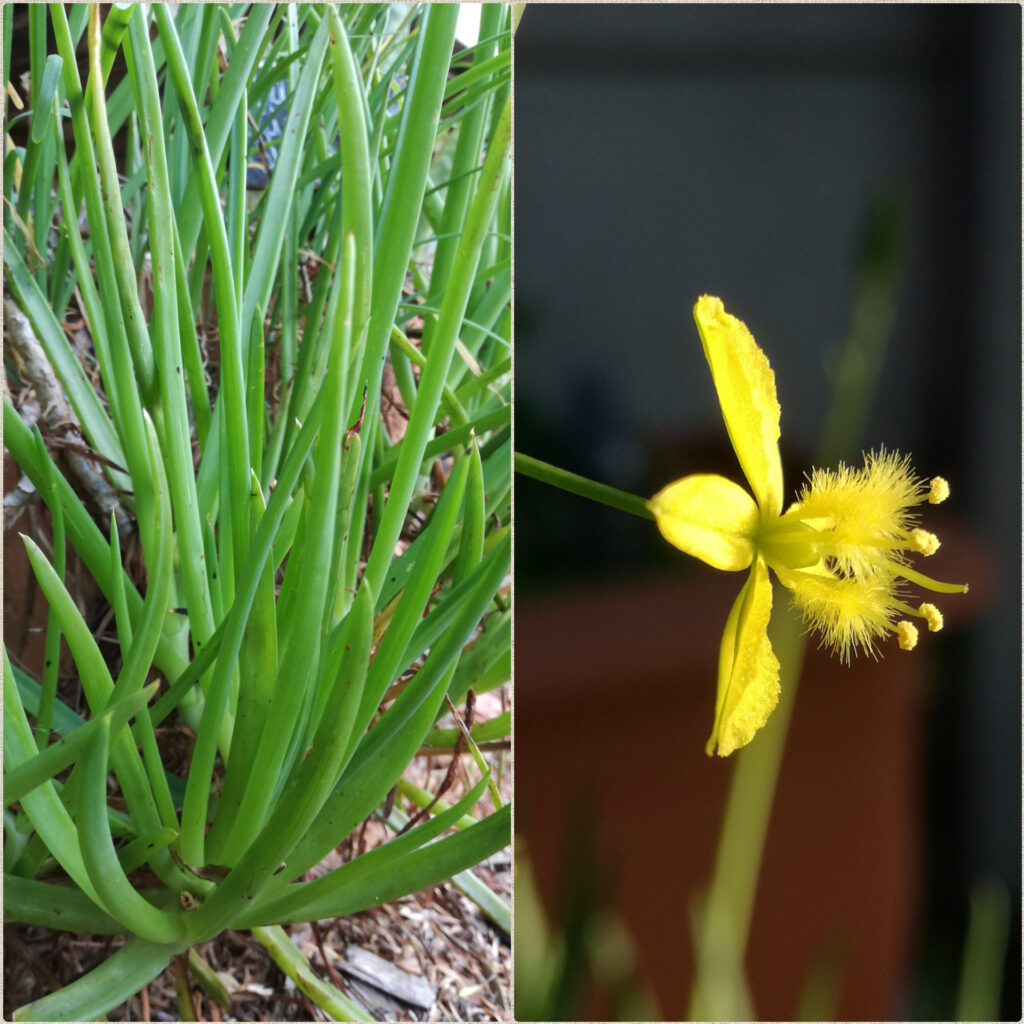 This is my first aid plant in the garden. The succulent leaves contain a soothing juice which has antiseptic properties and can be used on insect bites, scratches and scrapes, chapped lips and rashes. It couldn't be easier to use. Simply break off a leaf and squeeze the gel-like juice onto the affected area for quick relief.
This water wise plant attracts pollinators like bees and hoverflies and will therefore be a beneficial addition to your garden.
8. Porkbush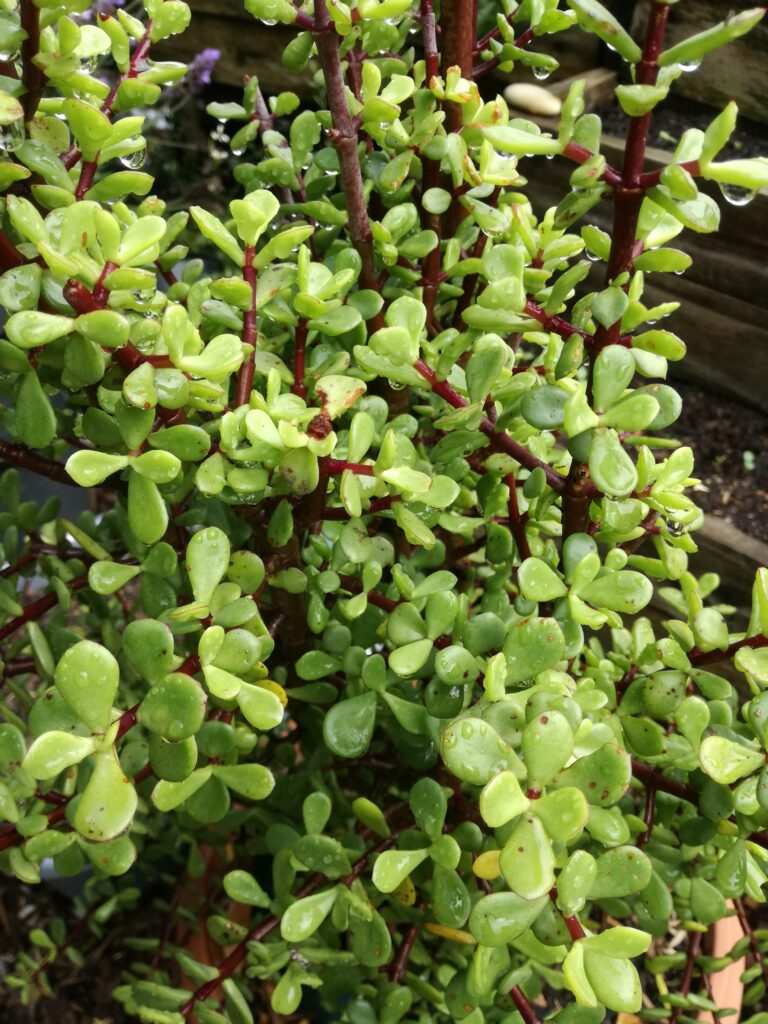 Portulacaria afra, or porkbush or spekboom as it is commonly known, is not just good for you but good for the planet. This humble little plant is doing its bit to reduce the effects of climate change. Its claim to fame is that it has dual methods of photosynthesis which enable it to effectively absorb large quantities of carbon dioxide from the air.
The juice of the succulent leaves of the porkbush has antiseptic properties which can be used to treat minor scratches. It can even be used to bring relief from sunburn. The leaves are packed with vitamin C and are a healthy addition to salads.
9. Borage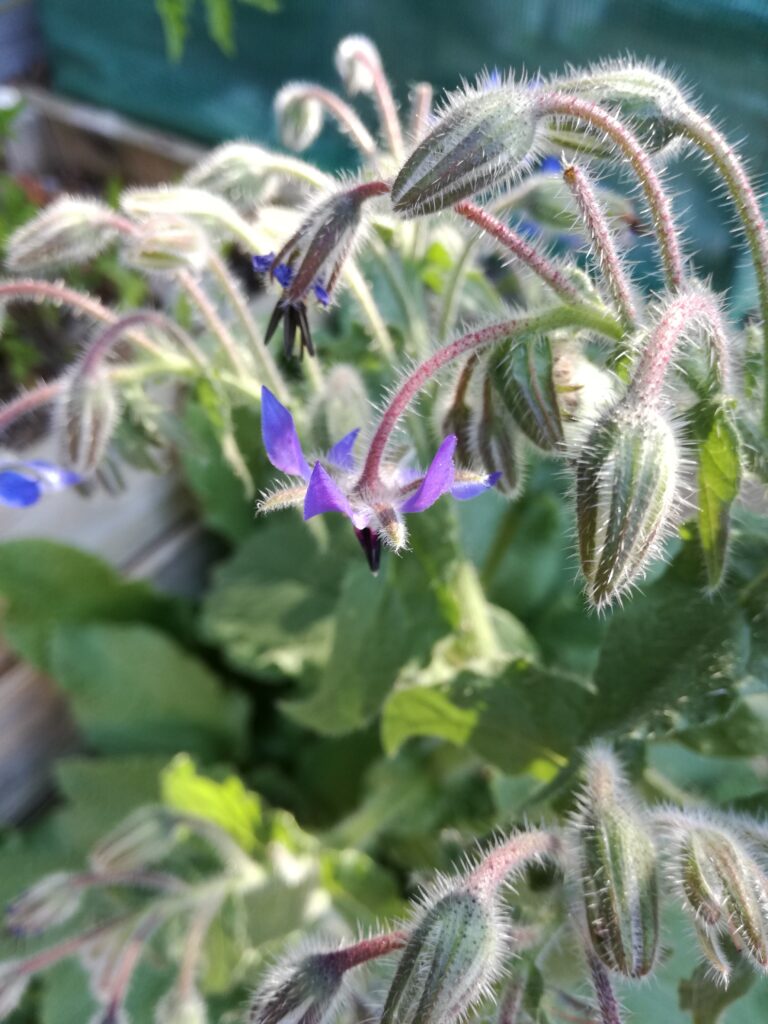 With its beautiful blue and pinkish star-shaped flowers, Borage is a sight to behold. It is a magnet for beneficial insects like honey bees. Carpenter bees also enjoy the flowers and I have seen quite a few of them in my garden. Borage makes a good companion plant for strawberries, squash and tomatoes as it is said to increase the yield of these crops. I'm growing borage for the first time this year so I'm eager to see if this is true.
The pretty flowers make a lovely garnish and I have been enjoying them in my salads. You could also freeze the flowers in ice cubes and serve them in cocktails. Used in traditional herbal medicine borage tea is beneficial in maintaining a healthy heart and blood circulation. The leaves are edible and can be used in soups, sauces or as a filling in pasta such as ravioli.
10. Basil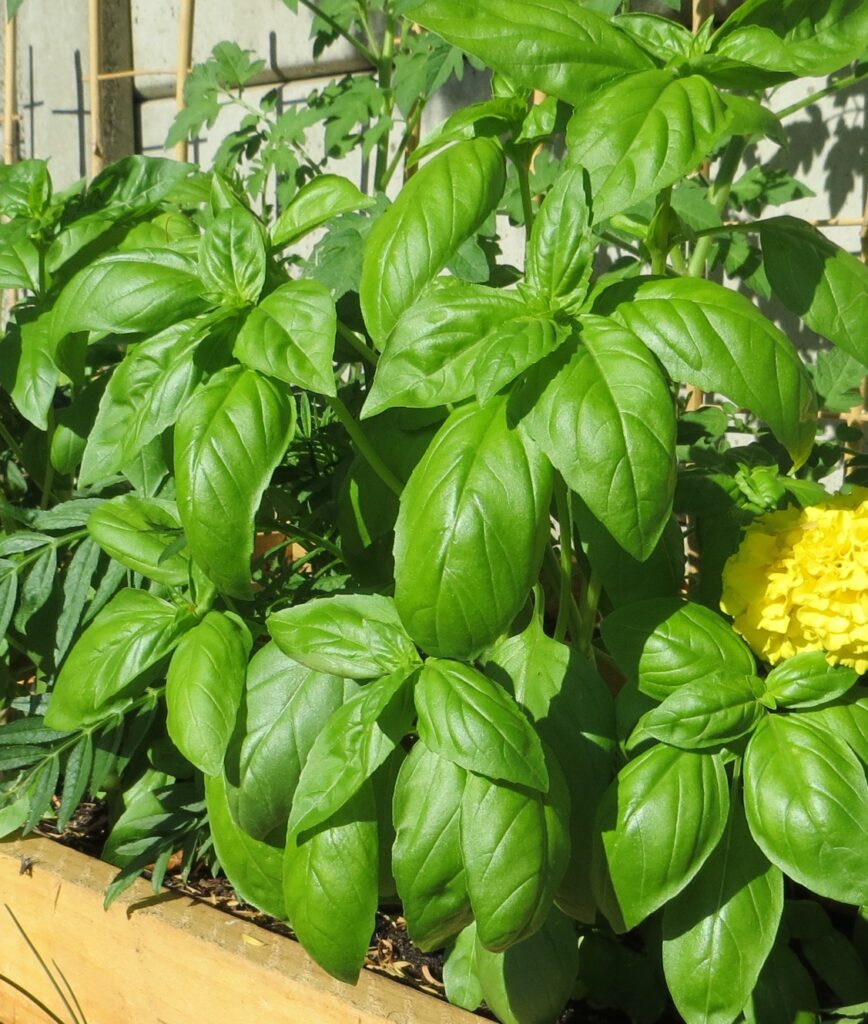 The quintessential herb for any garden, basil boasts with a wide range of health benefits. Basil (Ocimum basilicum) is full of antioxidants. This Mediterranean herb is known for its anti-inflammatory and stress-reducing properties. It is a good source of vitamin K and provides the body with traces of calcium, iron and manganese. I can vouch that it is delicious in many Italian dishes – my favourites are Caprese salad and basil pesto.
It's not only good for you; your garden will benefit from growing it too. Basil makes a great companion plant to cucumbers and tomatoes. It repels the tomato hornworms as well as aphids, mosquitoes and flies. Basil is said to improve the flavour of tomatoes when planted together.
Herb salt – a simple salty seasoning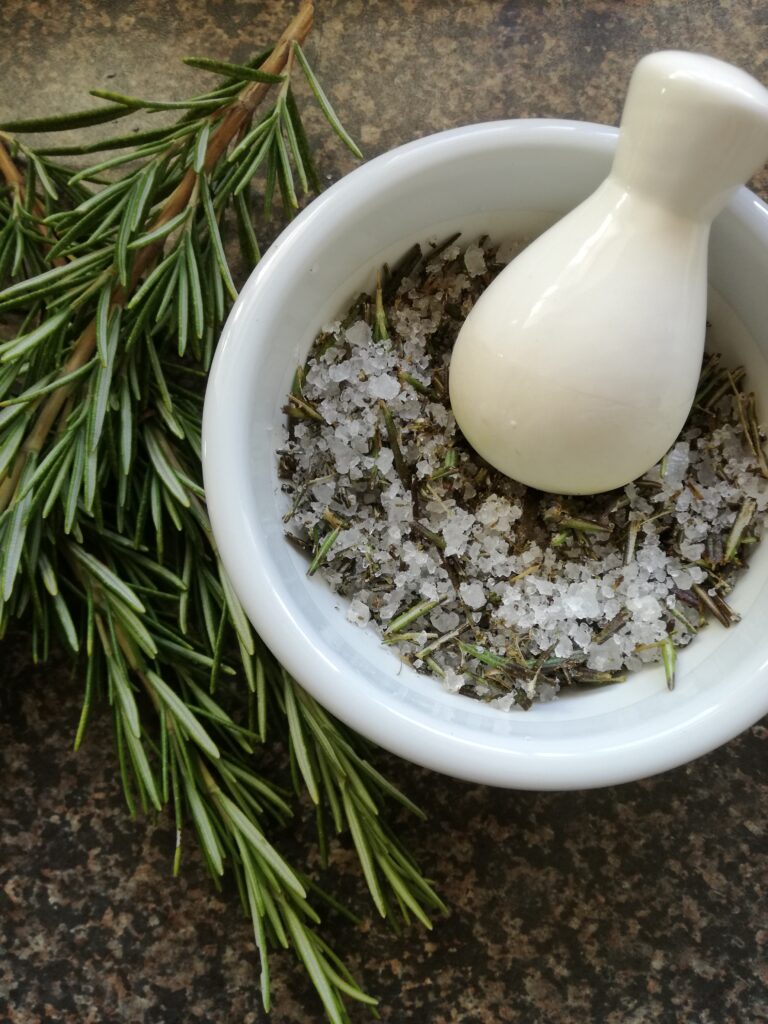 In conclusion I'd like to share one of the ways I use my home grown herbs. Herb salt is quick to make and is a great way to add flavour to your food. Chop up a couple of teaspoons of your favourite herb(s) and add to some course sea salt. Fill a salt grinder and voila! A great seasoning for scrambled eggs and whatever else takes your fancy.
So until next time, stay healthy and happy gardening.
Did you find this article interesting? If yes, then please share it with your friends.