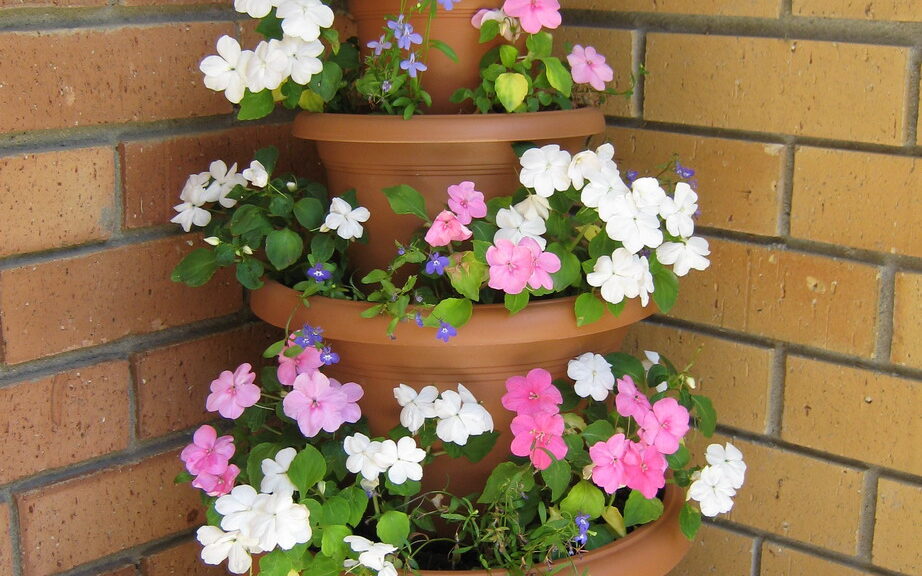 Add a splash of colour with an easy to make Flower Tower
Add a splash of colour with an easy to make Flower Tower
Are you looking for a splash of colour in a dull corner? Want to add some interest and height in a flower bed? Yes? Then read on because this is one of those easy DIY garden projects that everyone can enjoy.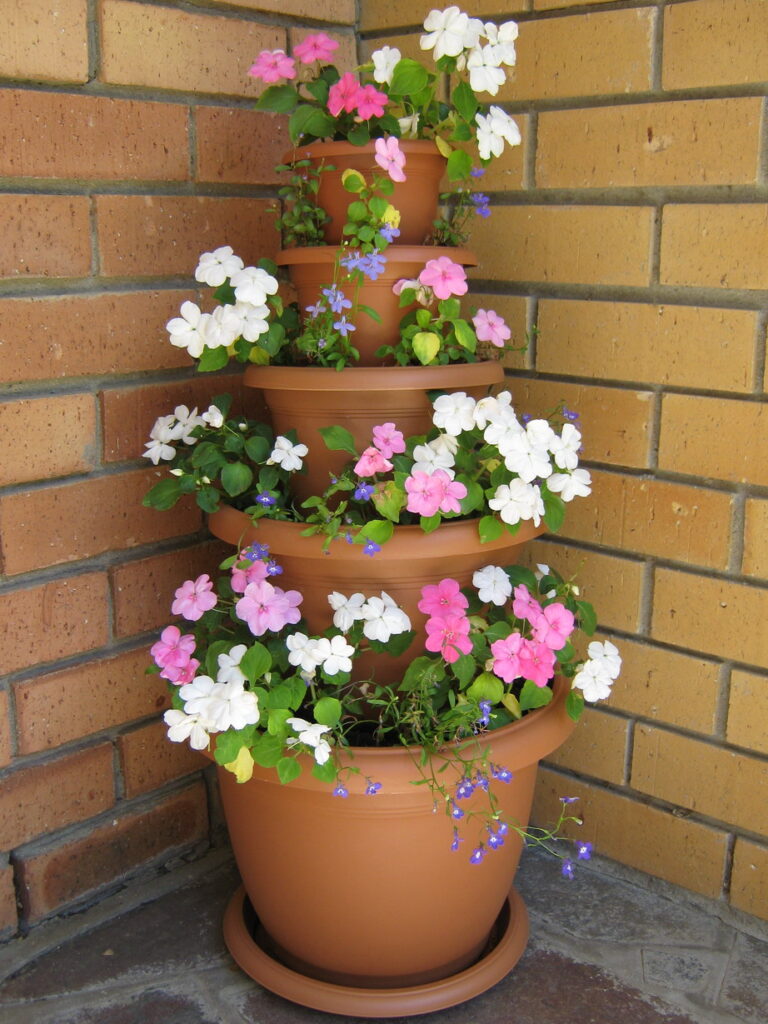 I just love how flowers have the ability to brighten one's mood. If you have an area that could do with a little brightening up then why not give this project a try?
What you'll need
It is not a very long list of supplies needed at all. What you'll need are some plant pots, potting soil, and your choice of plants.
The plant pots need to range in size so that they will fit into each other leaving enough space for planting the seedlings. I needed new pots and went off to my local nursery to select some. Of course one could repurpose any unused pots that are suitably sized.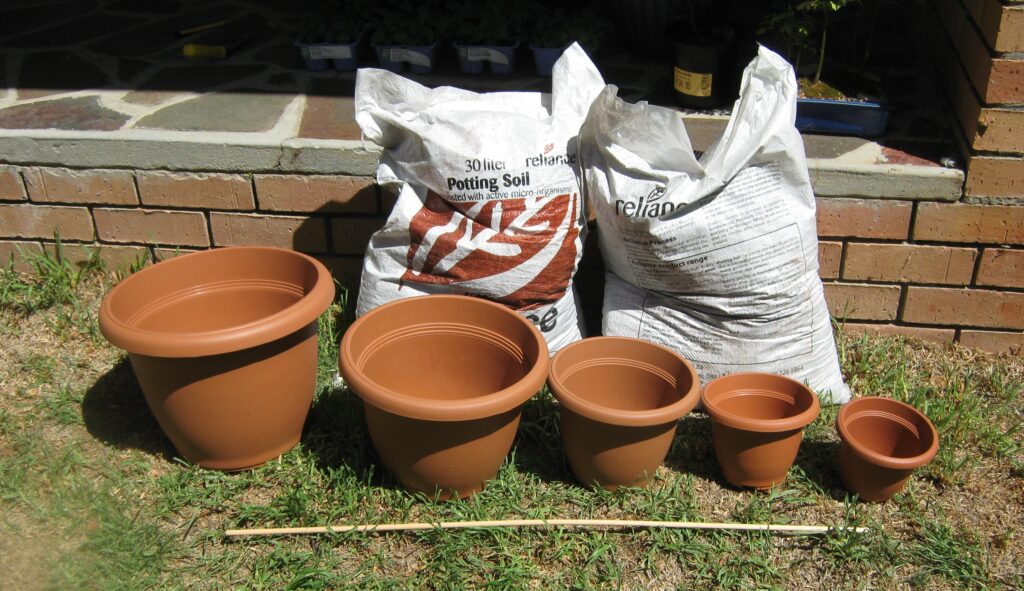 There is just so much scope in selecting the flowers and plants for your tower. The colour combinations are endless. I selected pink, white and mauve however, one can go for vibrant colours or keep the palate light with pastels. Plants have different requirements for the amount of sun they need. It is therefore a good idea to keep the position of where your tower will stand in mind when choosing what to grow in it.
Because my pots were destined to stand in a corner of the veranda which only had a brief amount of morning sun I selected Impatiens super elfin in pink and white which are happy to grow in the shade. As a contrasting colour I used Lobelia.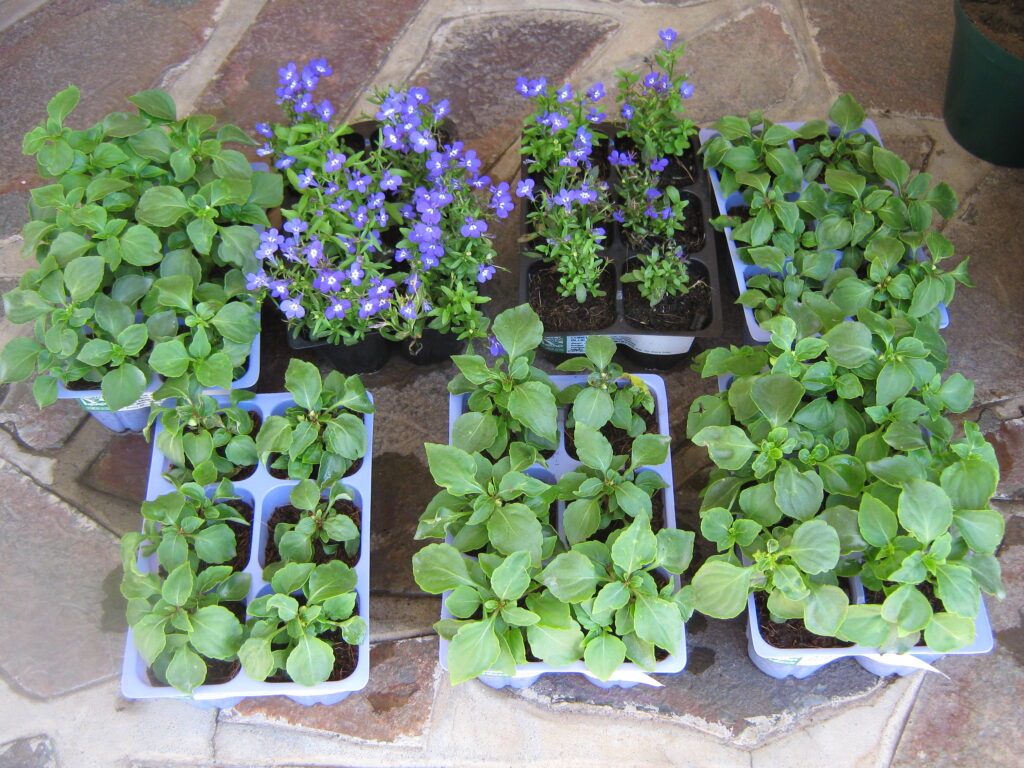 Putting it all together
Now the fun bit starts. Building the tower first will Take the largest pot and fill it with potting soil. I decided to use a dowel rod for extra stability but this is optional.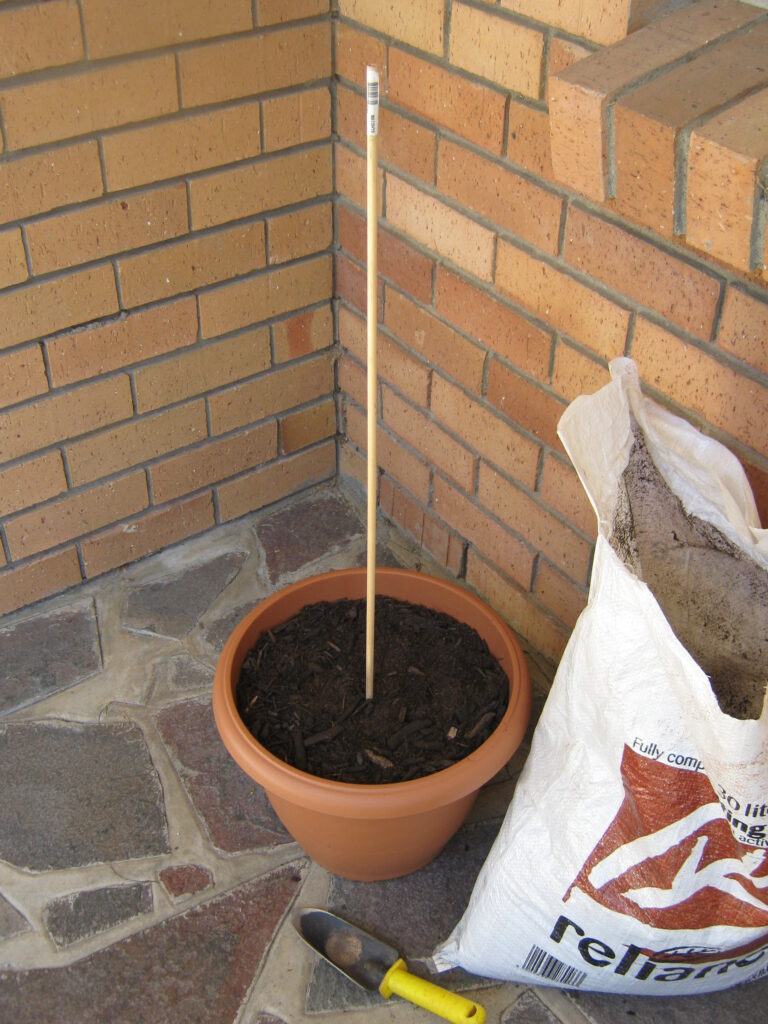 Slide the second pot over the dowel and fill it too with potting soil. Because my tower of pots was going to be positioned in this corner, I offset the second pot. This is where I found the dowel to be extra handy in keeping everything upright. In addition I had a bit more room in the front for the plants and besides nobody was going to see the flowers at the back because of the corner.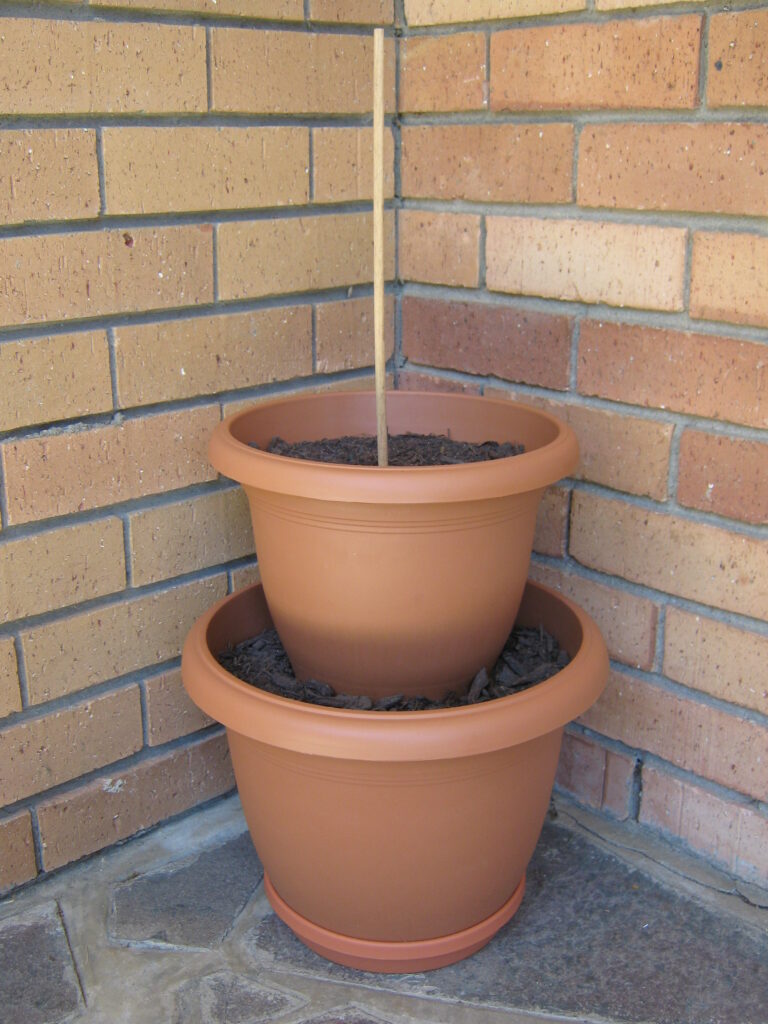 Continue to build the tower, filling each pot with soil.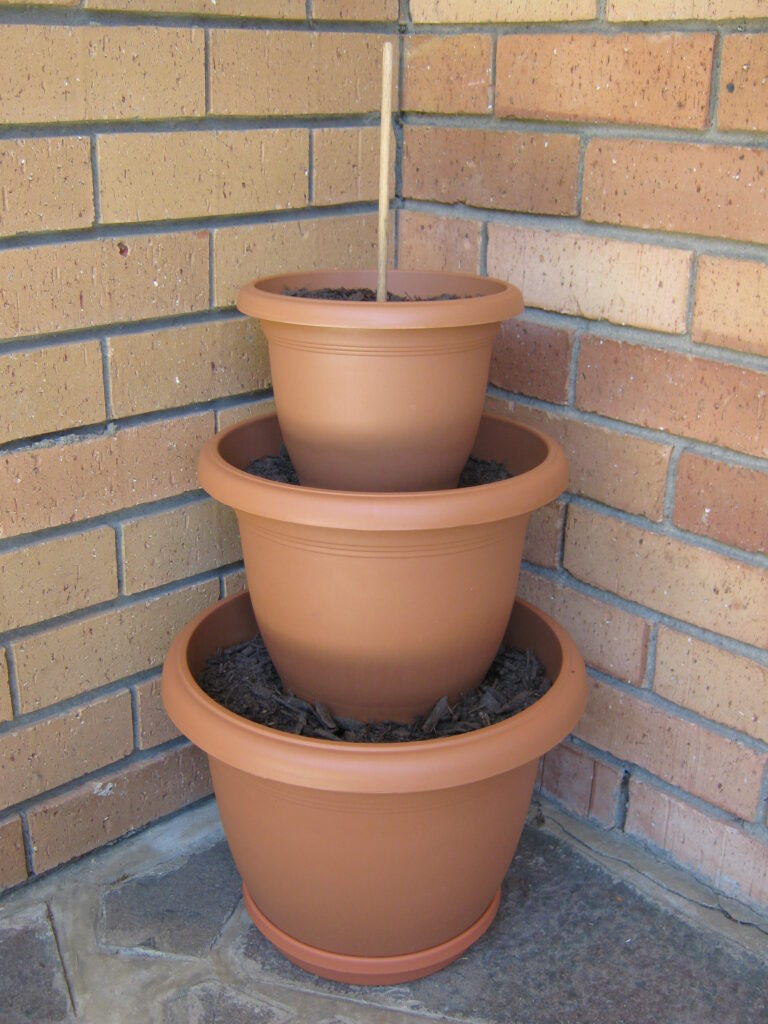 Nearly there….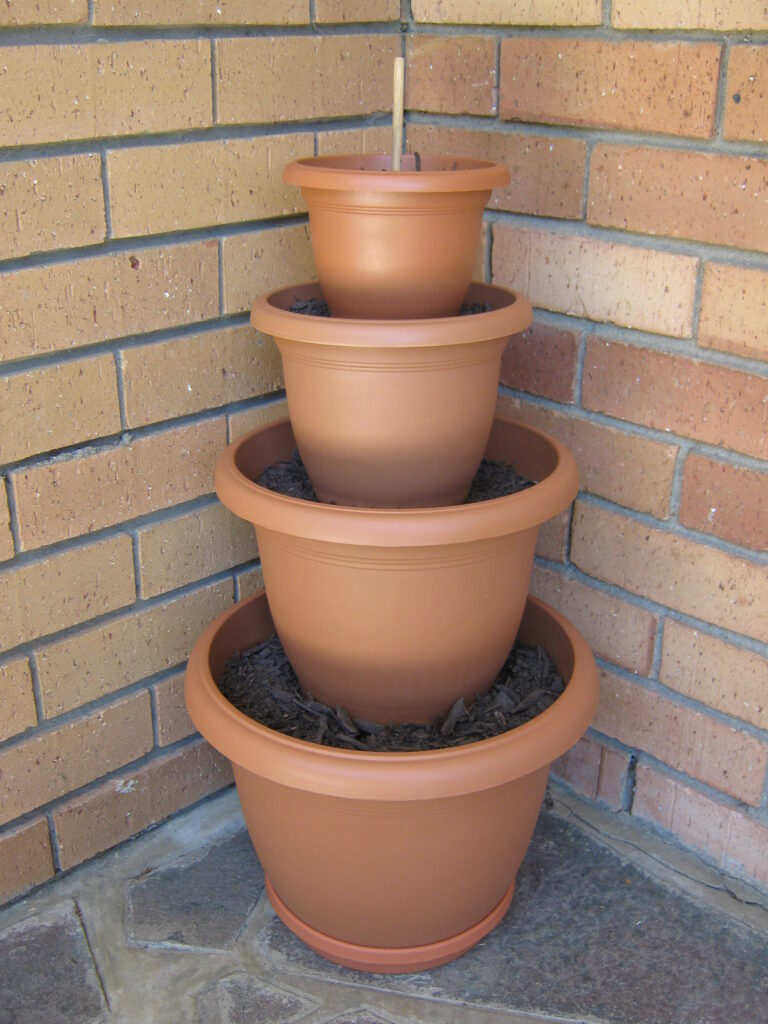 Great! Now the tower is ready to be planted up.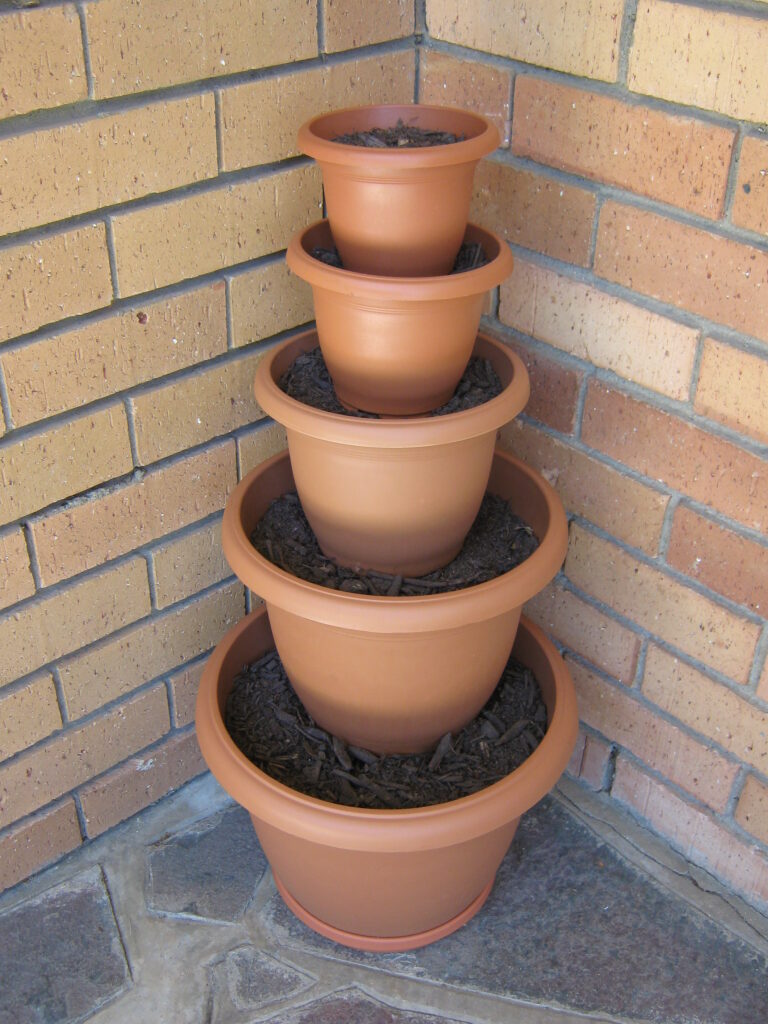 And done! An even spread of the plants will ensure an even spread of the colours.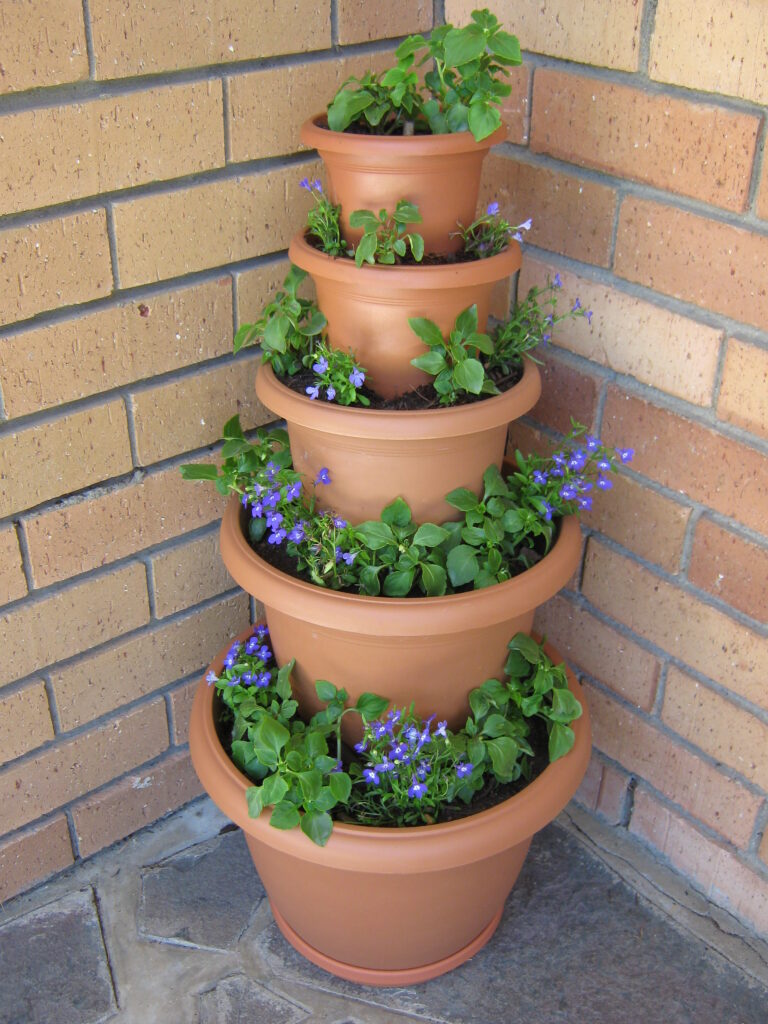 The end result
After a couple of weeks the Impatiens were flowering too and the veranda was a much more cheerful place.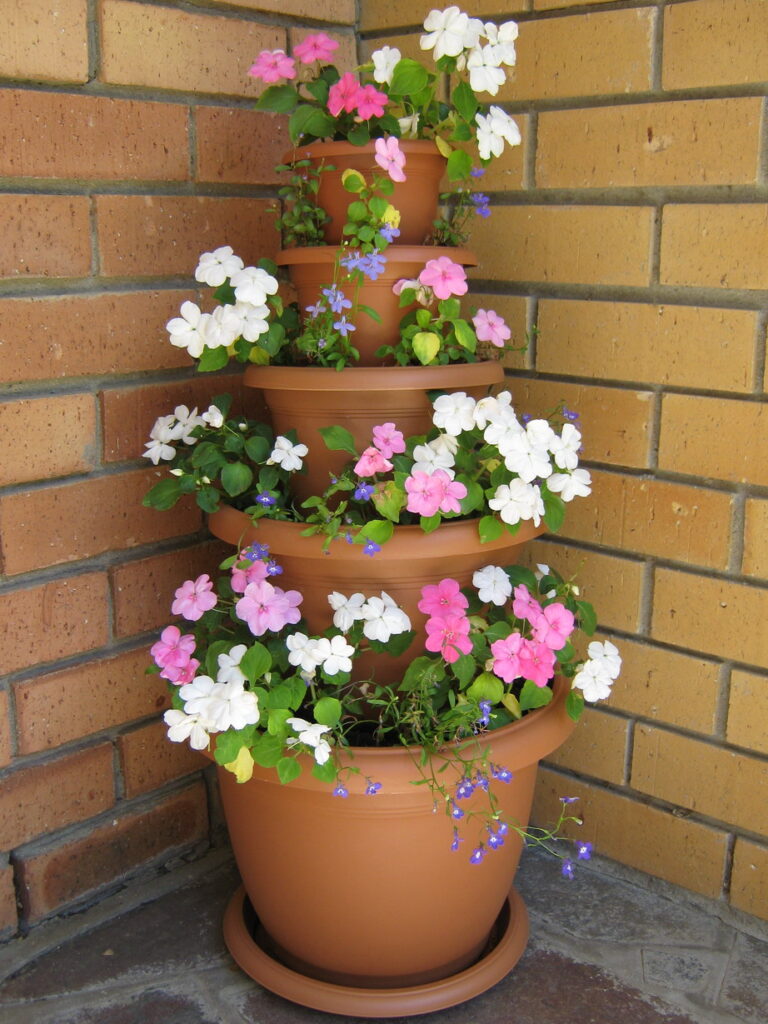 Just to give another idea, the below picture is of a three tier tower using a single colour of sunny looking marigolds.